This one's pretty simple. I've rounded up the spots that I think are the 5 most Instagrammable locations in all of Palm Springs. Words aren't really needed, so I'll just leave you with some Instagram-worthy pictures.
one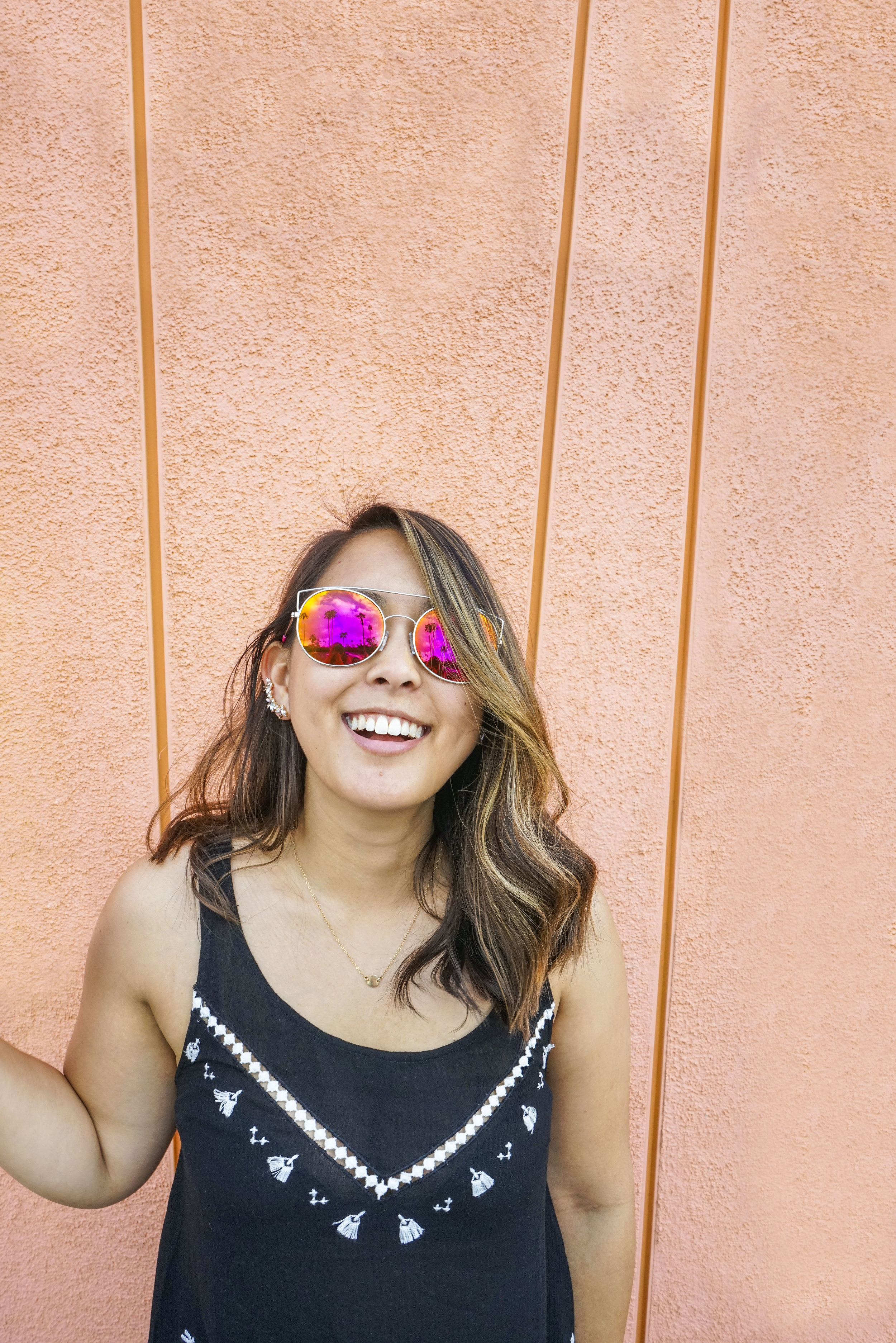 SAGUARO - If you've never heard of the Saguaro, you're hearing it here first then. This is quite possibly the most colorful place you can go. It has a wall or door every color of the rainbow. Is your favorite color green or how about purple, yes they have a door for you.
two
THAT PINK DOOR - Yes, that pink door. If you don't know what I'm talking about, this is the place to go if you want a basic Palm Springs picture. And by basic, I mean awesome. It's actually someone's front door, so just be courteous when you visit. Find it here: 1100 E Sierra Way.
THREE
SALVATION MOUNTAIN - I went into detail about why you should visit Salvation Mountain (here), but if you're still not convinced, just go! It is such a beautiful piece of artwork that will leave you in awe. Not to mention, every angle and view here is completely Instagram worthy.
four
TREE-LINED STREETS - I mean it is called Palm Springs, right? You can find these Palm Tree lined streets virtually anywhere. We found some great streets in the neighborhood area by the Pink Door.
five
CABAZON DINOSAURS - If you stop by Cabazon for shopping or a Hadley's Date Shake, which let's face it you should, make another stop at the Cabazon Dinosaurs. They're just that fun, random photo op you love.
Hope you've been able to find some Instagram inspiration for your next trip to Palm Springs!
Yours Truly // Shannon