I'll be the first to admit that a trip to Sacramento was never really on the top of my bucket list. My main reason to go to Sacramento was to visit my best friend. I went into my stay thinking there would be no way I'd write a blog post on Sacramento. I sure was wrong.
Hannah and Greg - this one's for you. You guys were absolutely right about Sacramento being completely blog post worthy.
Here is a guide to all the things you should eat, see and do while in Sacramento or is just reasons why you should visit this lovely city.
EAT
SPINNERS CINNAMON ROLLS - Head to Spinners Cinnamon Rolls to grab yourself a sweet treat to start your morning. Don't be fooled by its location at the gas station, these cinnamon rolls are melt-in-your-mouth good. You can grab an original or even one stuffed with apples.
I'm a sucker for a great story and this mom and pop place has a great one. Watch the story behind this 30-year business, here.
TEMPLE COFFEE ROASTERS - Not only is this place super cute and well designed, their coffee is delicious. Temple Coffee is also specific to northern California so get it while you're there! The best thing about this shop? The floor is made entirely made up of pennies. Yes, pennies. It's quite the sight to see.
FEDERALIST PUBLIC HOUSE - I love a place to eat with great ambience and Federalist has just that. It's got a really cool laid back vibe complete where you order at the counter, can play corn hole and they make their own housemade Sangria. Their pizza is also hot and fresh out the oven.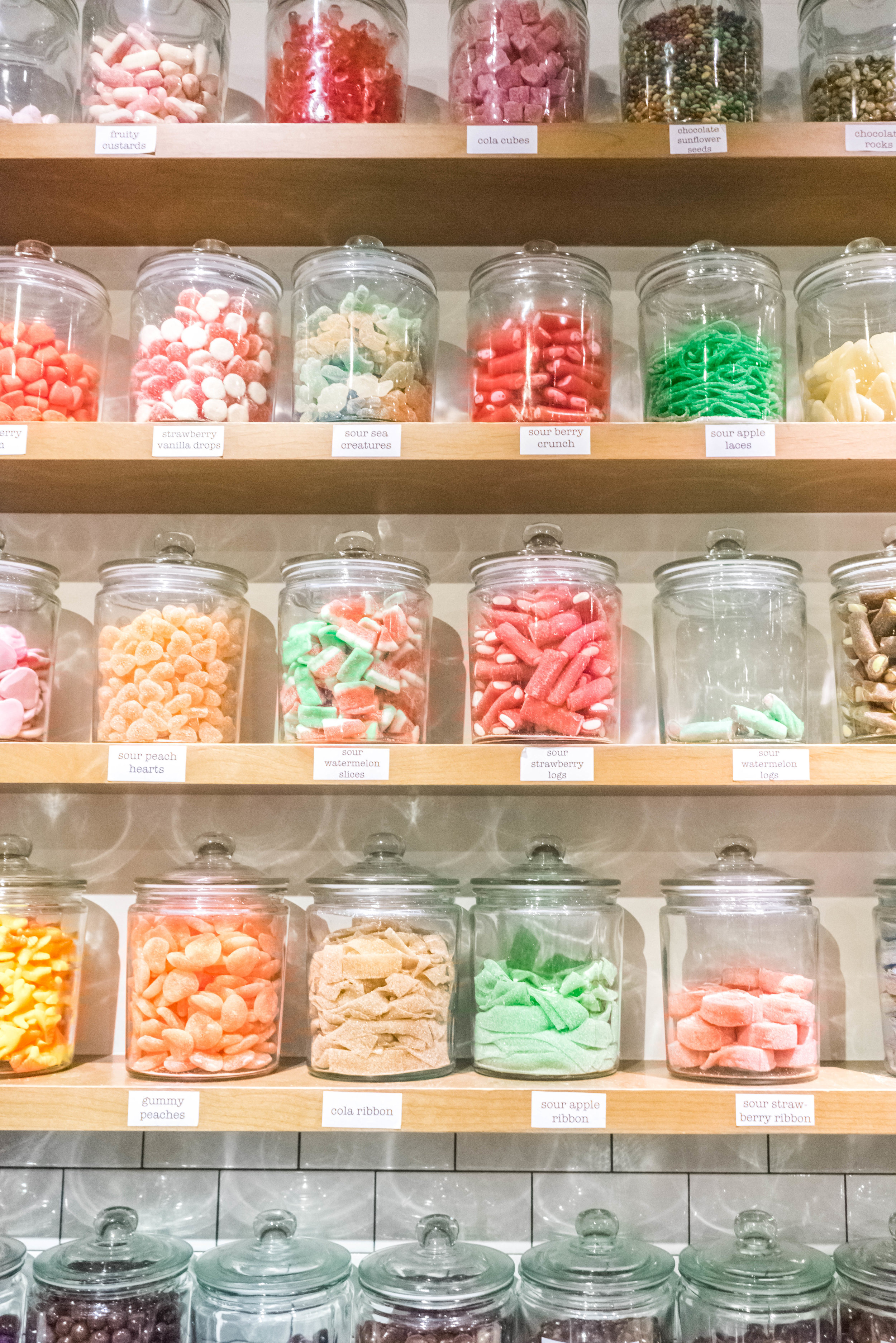 ANDY'S CANDY APOTHECARY - I'm a sucker for a good old timey feeling candy store. Well I'm just a sucker for candy. Andy's Apothecary is just that. They've got all the gummies you could want and a cute little boutique in the back.
DELILAH'S MARKET CAFE - If you're a fish lover, this place is for you. I don't think I've ever been so excited to order poke from any place more than at Delilah's. Their poke is already pre-mixed with killer flavors like furikake bomb ahi, sweet oyster ahi or sweet chili salmon. Sample them, trust me. They've also got multiple types of spam musubi - need I say more?
SELLAND'S MARKET CAFE - Selland's is great for healthier tasting comfort food. They've got a full case of salads and sides, soups and even a full service bakery. Doesn't hurt that the interior and decor is super 'gram-worthy.
SEE
CAPITOL BUILDING - I think I've always kind of wanted to see the California State Capitol building. It seemed as a native Californian like something I should eventually go to see, but I didn't realize how beautiful this building and its grounds would be. Let's just say, I was pretty blown over by how grand and impressive it really is. I only wish I could've seen the inside. You can get a tour of the building every hour or just wander inside to check out the beautiful rotunda.
TOWER BRIDGE - The Tower Bridge was another landmark I was super impressed with. The coolest part about this bridge is that it doesn't lift like traditional bridges. The center section of the bridge lifts vertically, like a elevator. It's also just a cool bright yellow color.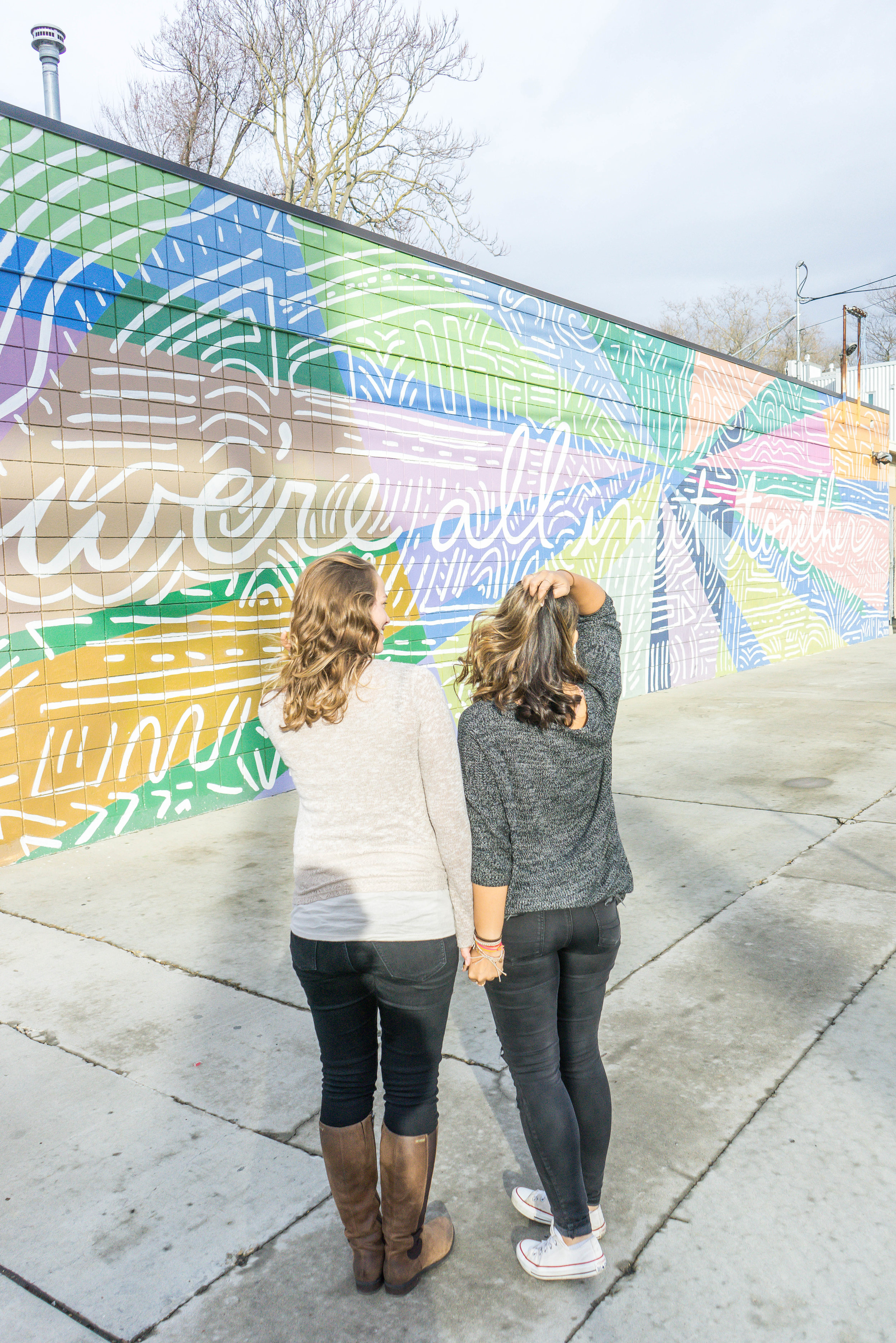 COLORFUL WALLS - Like most cities, this up-and-coming city has some cool colorful walls to 'gram. Here are where these 2 are located - We're All in it Together + Wal Public Market.
VICTORIAN HOUSES - On a stroll through East Sacramento's Fabulous Forties district, you'll find all the pretty Victorian houses. If you've seen the movie Ladybird, the actual blue house exists here near the corner of 44th and M street.
DO
WAL PUBLIC MARKET - Located on the ground floor of artist lofts in midtown, is the Wal Public Market. Come here for boutique and vintage shopping, great food and an awesome outdoor seating area.
OLD TOWN SACRAMENTO - Go back in time and experience the quaint vibe of old town Sacramento. This is the home of California's first thriving business district. Take a stroll along the river waterfront, stroll the shops and even learn a little more about California's history. Here's your heads up for old Sacramento parking, make sure you pay the meter. I might be speaking from experience...
COIN OP ARCADE - If you're a fan drinks and games, this place is for you. It's like a cooler old-timey version of Dave and Buster's. All of the games are vintage and operated by coins thus the name Coin-Op. There's also a great outside patio area to enjoy drinks with friends. If you're like me you'll be at the basketball game challenging all the bystanders.
I hope this guide inspires you take a trip to California's capital. It's just a quick drive from San Francisco. I know you'll enjoy your time as much as I did!
Yours Truly // Shannon