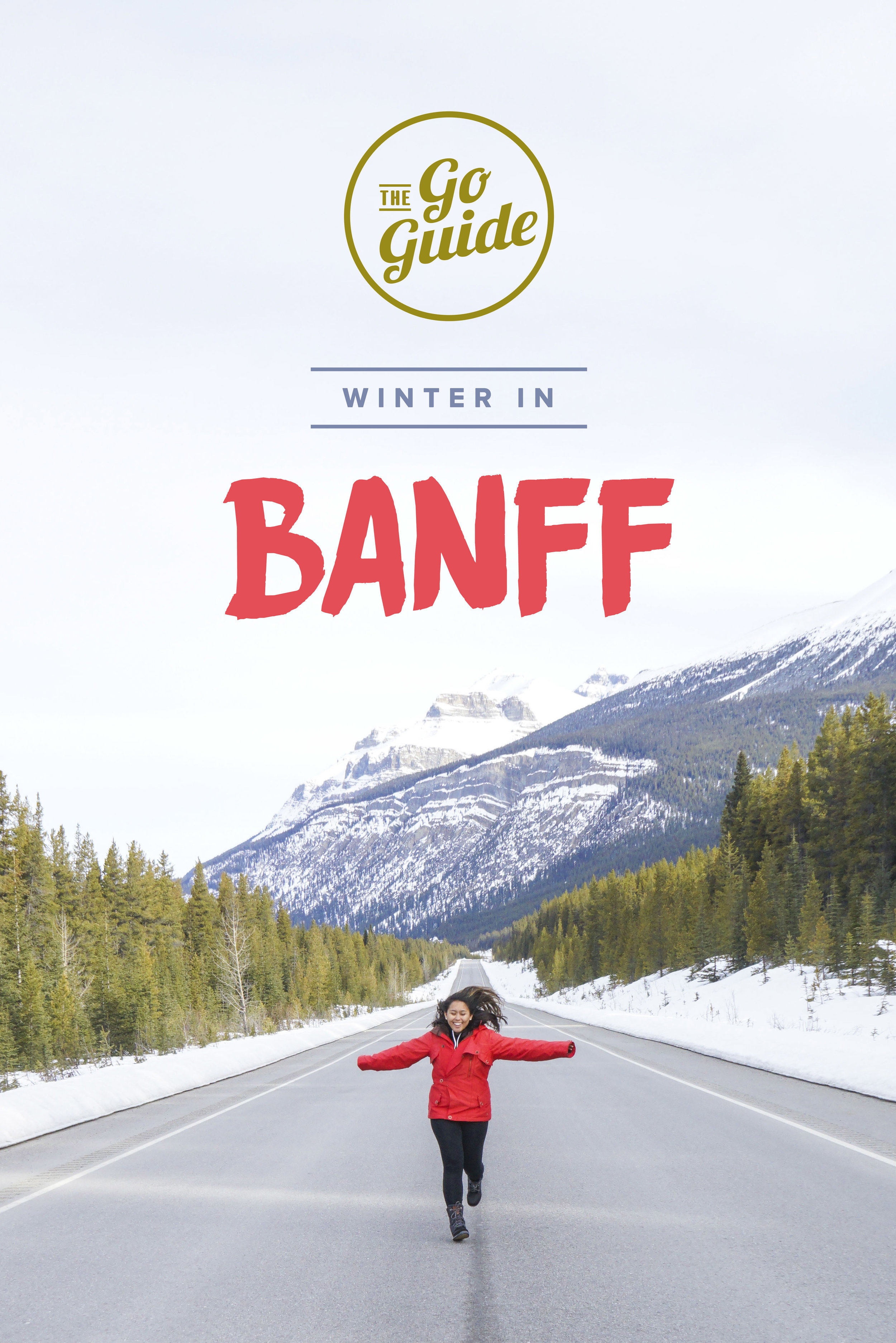 Sometimes I get it in my head that it's so hard to travel with a 9-5 or in my case 9:30 to 6:30 full time job. In actuality, it isn't as hard as we think. Weekends are the perfect time to plan your getaways. You can see much more than you'd think in just a few days. If you can swing it, throw in a Friday off and you've got a whole 3 days for exploring.
International travel from the United States is totally out of question in just a few short days, right? Wrong! I'm here to tell you, it is doable to go to a foreign country in just a limited amount of time. Granted, you have to mentally and maybe physically prepare yourself if you want to optimize your time. It can be tiring, but hey you're traveling and seeing new places, right? So it's all worth it.
My recent perfect weekend getaway location was to Canada, Calgary and Banff specifically. Here is my Go Guide (psst new blog series!) on what to see, eat and do while in Banff during the winter:
See.
SUPRISE CORNER - From here you can get a great view overlooking the historic Banff Springs Hotel and the Bow river. The Hotel is especially scenic nestled amongst the giant trees at the base of the mountains.
VERMILLION LAKES - Take the Vermillion Lakes Scenic Drive. And by scenic I mean stunning. There are three lakes the comprise this area. I really would recommend going at sunrise or sunset here. At sunset, we had each lake to ourselves and peaceful is an understatement. The reflection of the mountains in the water makes for a really pretty picture.
LAKE LOUISE - I think this is the most scenic and famous lake in Banff. Lake Moraine would probably tie for first, but unfortunately during the winter Moraine is closed due to the windy and dangerous road to get there. We went to Lake Louise at 8am in the morning. No one was there and it was snowing. Talk about surreal.
LAKE MINNEWANKA - Take the Lake Minnewanka Scenic drive and you'll pass through, you guessed it, more stunning scenery. Two Jack Lake is great photo op along the way. Be careful as you drive, we came across a few road blocks on the drive! Long horned sheep were crossing the road. I feel like there's some kind of joke there. Wildlife is everywhere in Banff, so keep your eyes peeled!
Eat.
LA BELLE PATATE - The restaurant makes all things poutine. Ok its not technically in Banff, but you can stop at La Belle Patate on your way to or from Banff - it's located in Canmore - for one of their 25+ types of poutine. We had the original and the smoked meat poutine (smoked meat, bacon, onions and mushrooms!).
PARK DISTILLERY - Right in the heart of the little town of Banff is Park Distillery offering up campfire-inspired food and you guessed it, in-house distilled spirits. Sit on the benches out front for people watching or upstairs for an unobstructed view of the snow-covered mountains.
THE BISON - You can't go to the Canadian Rockies without trying Rocky Mountain cuisine - Elk, Bison etc. Also, did you know bison and buffalo are the same? Americans say buffalo; Canadians say bison. The Bison restaurant is a great place to get a taste of food and drink all made in Canada. It really is a farm-to-table experience. Try the smoked meat and cheese platter. Aside from the to die for smoked bison, the cheeses are locally made and the accoutrements are so good you may not have room for dinner. If you do have room after that get the Bison Ribeye. It will melt in your mouth along with the gruyere chips thats comes with it. Honestly, everything on this menu looks mouth watering.
THE JUNIPER - I'd recommend the Juniper for your Sunday brunch. It's got this great patio that over looks Vermillion Lakes and frankly most of Banff. It was snowing during our brunch. We sat there for a few hours just staring out at that valley watching the snow fall and eating stuffed french toast filled with stewed cinnamon apples, canadian brie and an apricot coulis. Can you say perfect?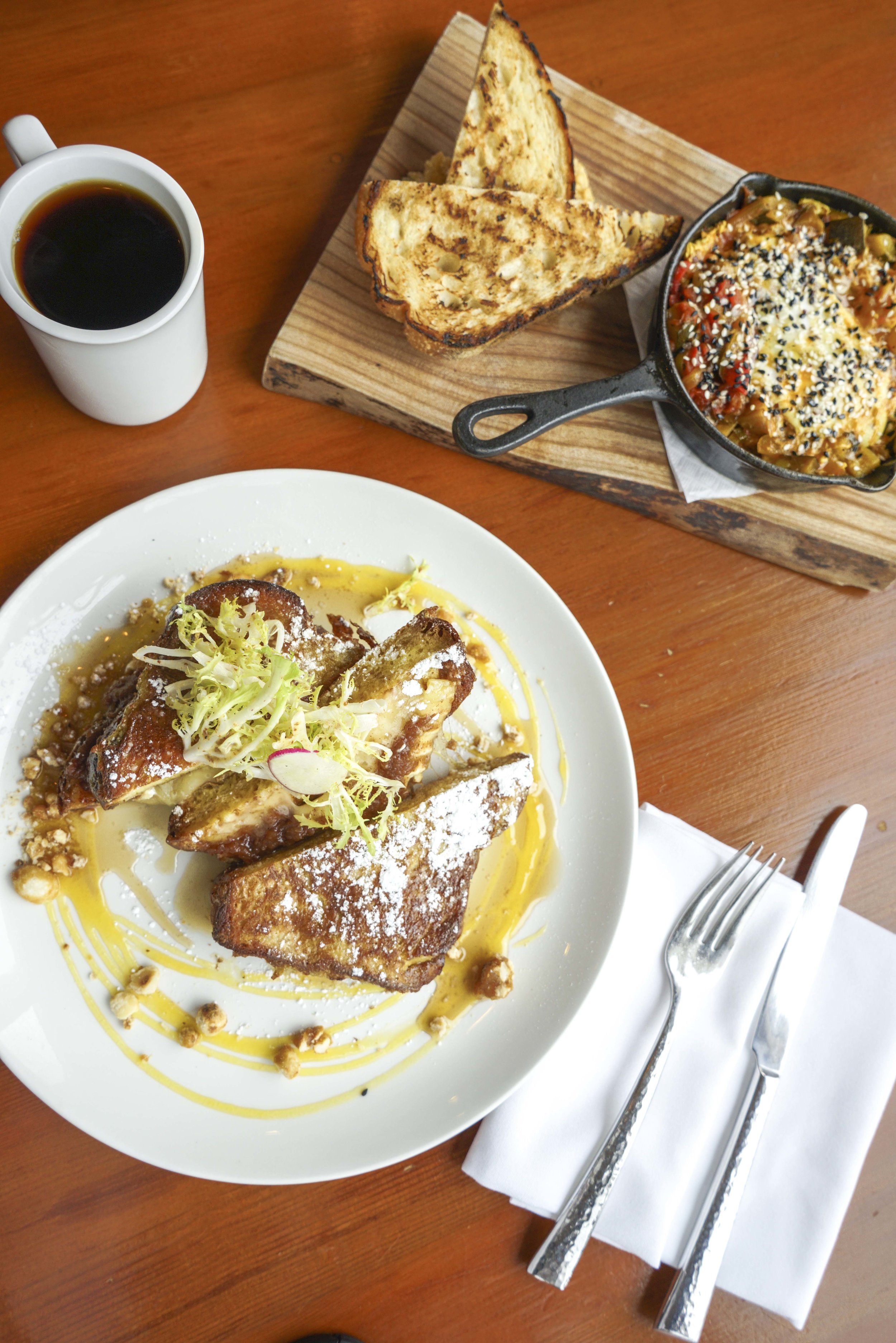 Do.
DRIVE THE ICEFIELDS PARKWAY - The Icefields Parkway is about an hour drive west of Banff. This 144 mile drive is one of the most picturesque drives I've ever taken. You can drive as much of it and turn around or take it to Jasper National Park. Two favorite stops: Bow Lake and Bow Summit to get a view of Peyto Lake. This is about a 15-20 hike up to the summit - in the snow. When we finally got to the summit and turned the corner to see the valley and view of Peyto lake below, I'm pretty sure my heart literally skipped a beat. We had it to ourselves too. I could have cried - it was that beautiful.
HAVE A SNOWBALL FIGHT - There was a ton of snow off of the Icefields Parkway, which by the way was also an avalanche zone - so beware. That much powder means only one thing: snow fight!
HIKE JOHNSTON CANYON - I went into detail about my Icewalk in Johnston Canyon, here. There are multiple stops you can see in the Canyon - lower falls, upper falls and at the very top, the ink pots.
BANFF GONDOLA - I didn't get a chance to take the gondola while on my trip but I heard that you can get some pretty wonderful views from the Gondola and at the top. Any chance for a beautiful view sounds good to me!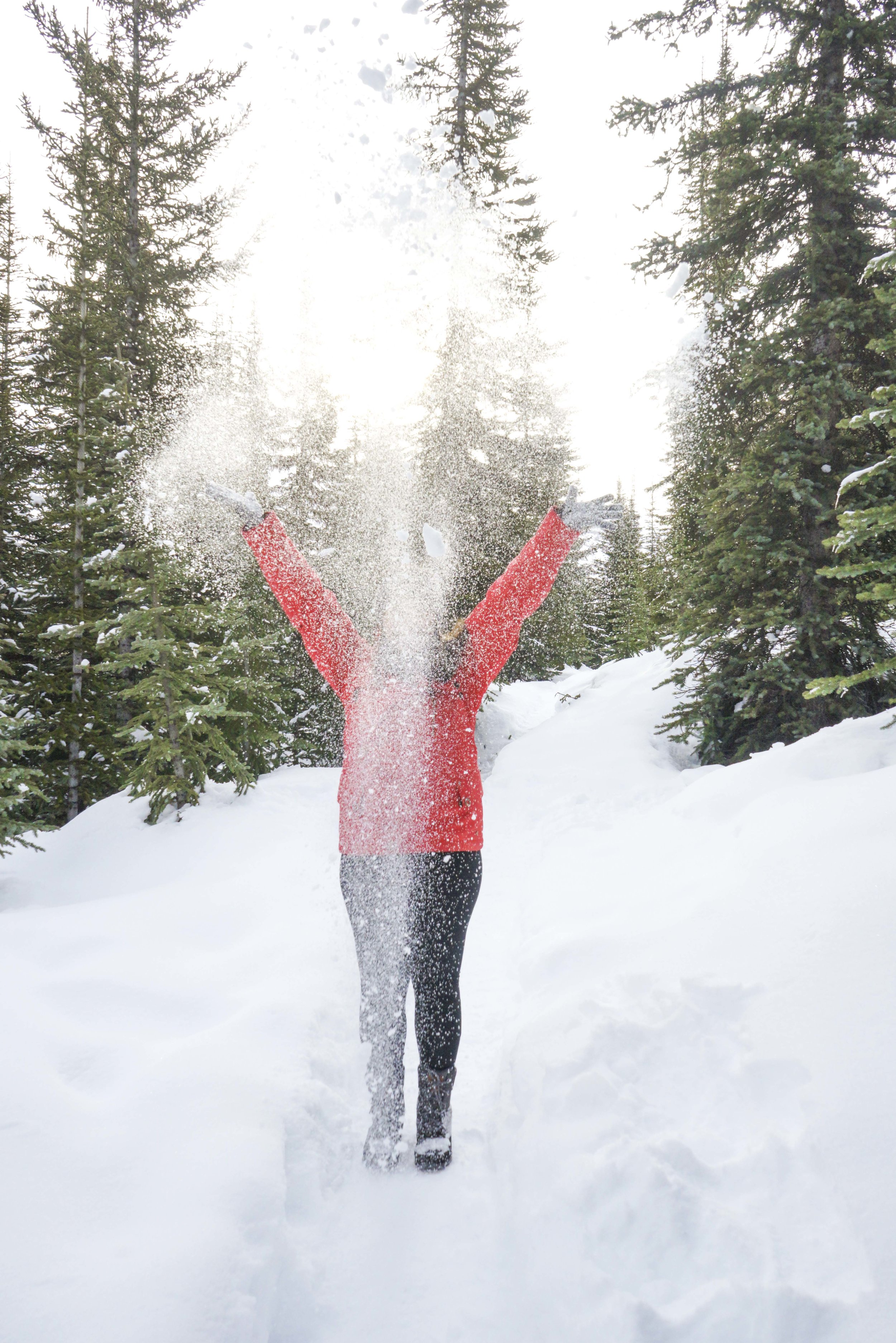 See totally doable for a weekend, right? I'm a big advocate for getting up early to see the sunrise, especially when I'm traveling. It's actually my favorite time of day. It has the best light and is the absolute best time to see sites without massive crowds of people. Personally, I hate crowds. I hate going to bars a lot because I just can't stand the hoards of people being obnoxious. Anyway, when you get up early, more likely than not, you'll get to see this amazing sites with no one else around. You also maximize your day this way. You can even fit in some naps in between - that's what I did!
Hope this go-to guide inspires your next weekend getaway!
Yours Truly // Shannon
Links to all of my Canada posts: