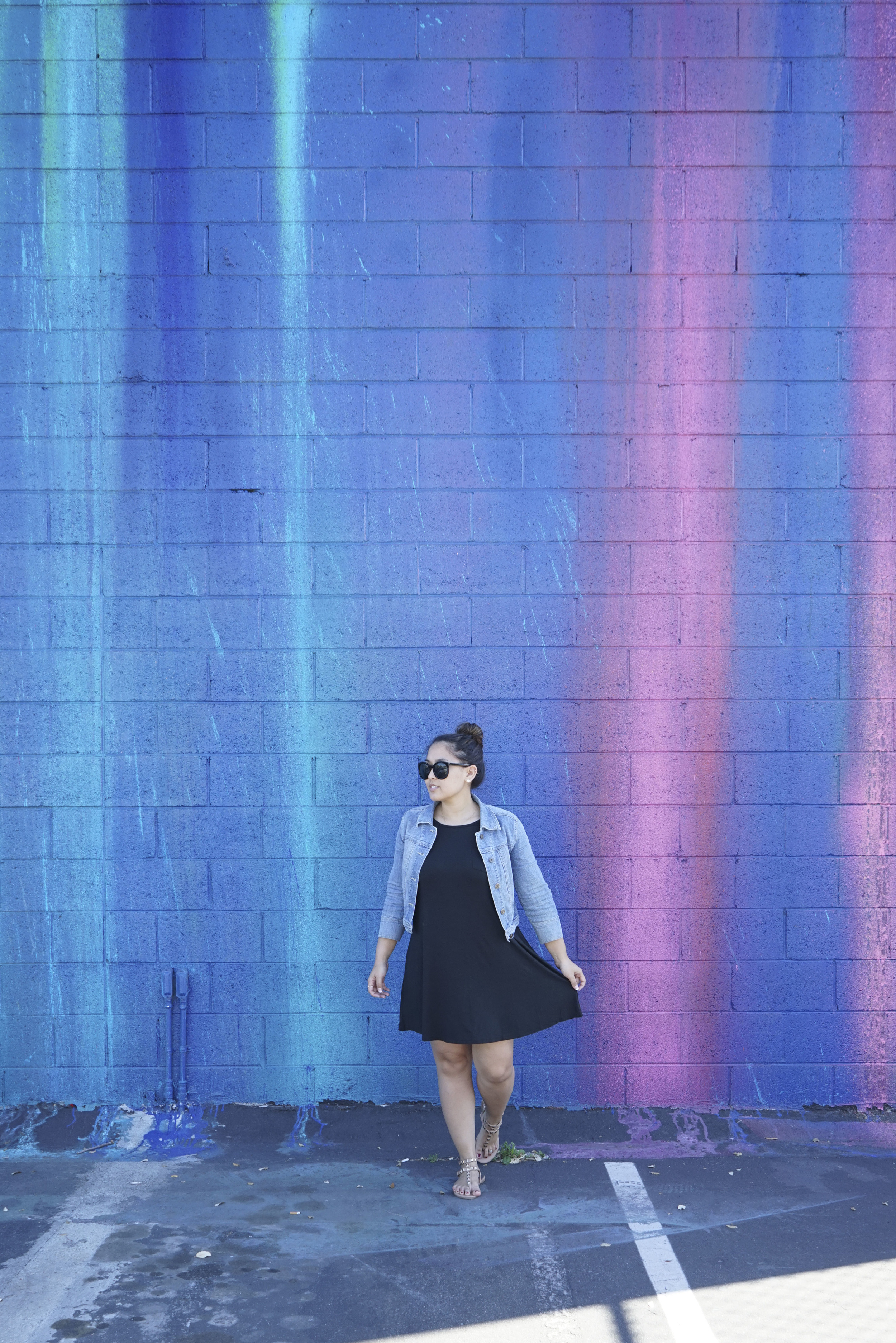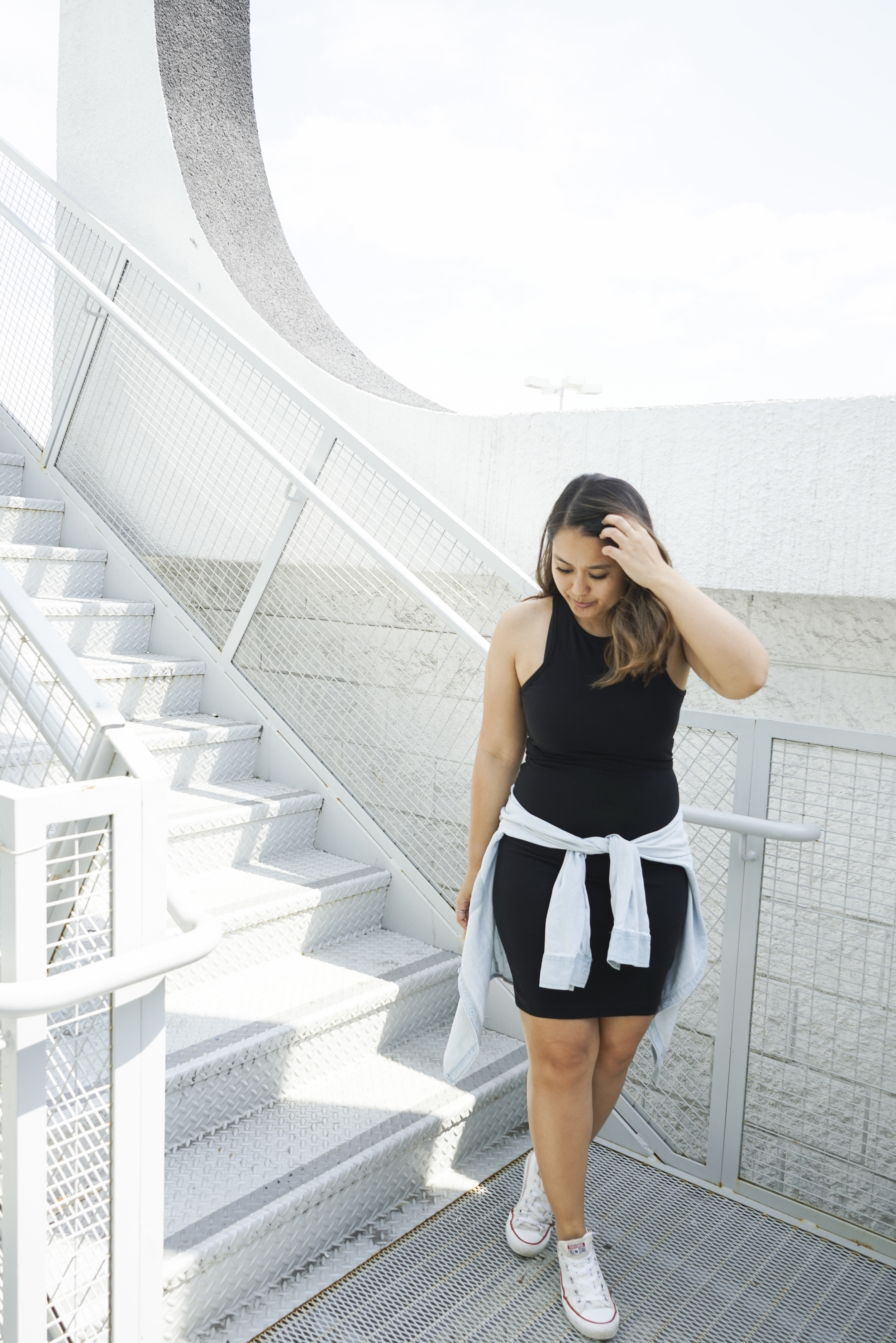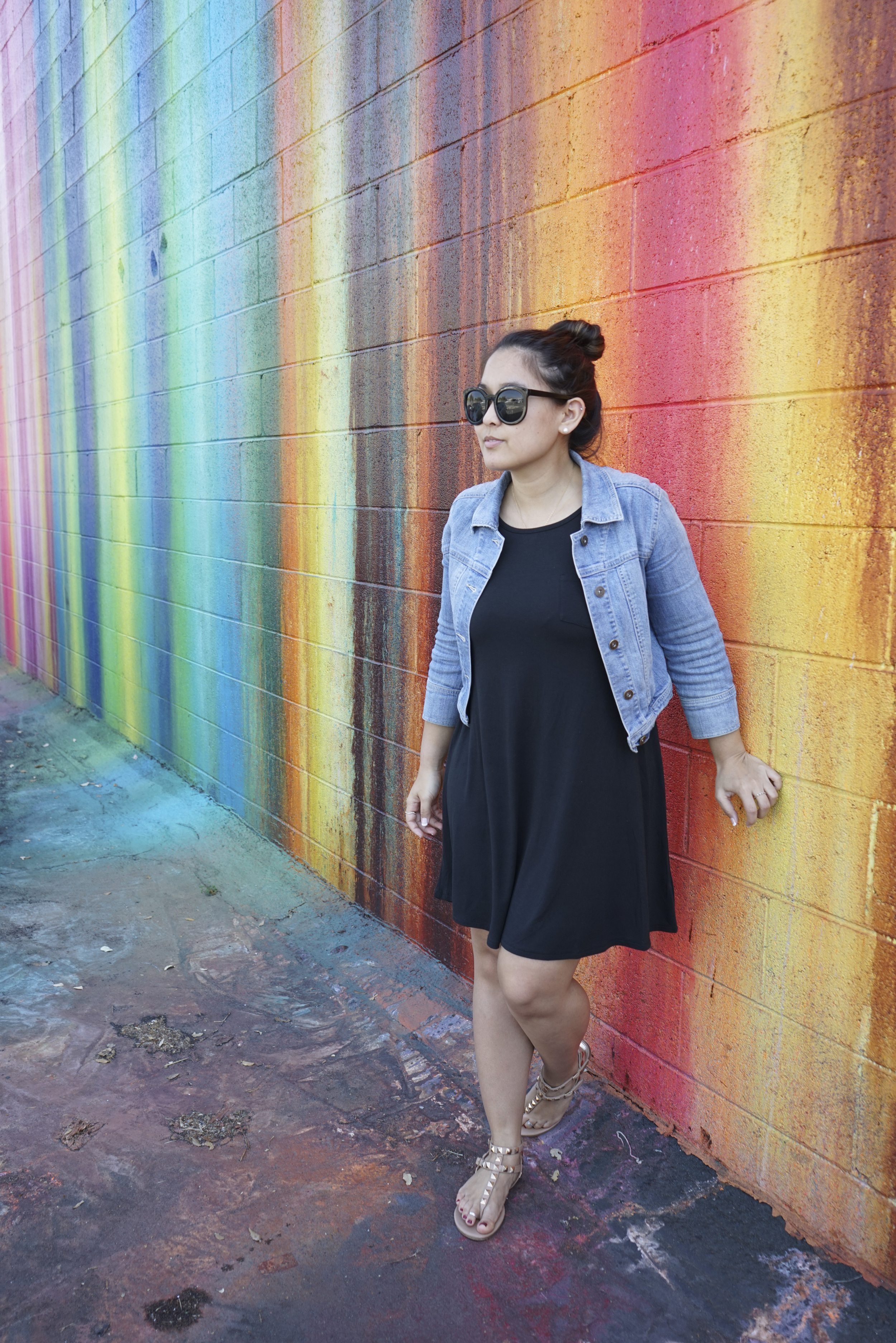 I've had so many people ask me about so many of the places and walls that I have posted photos in front of on both Instagram and on here. I have a little secret to tell you. Now 8 photos on my Instagram with multiple different looking backgrounds are all from one location. I swear these walls are within 300 or so feet. The secret location that I'm talking about is the South Campus of Art Center in Pasadena. There you have it my dirty little secret.
I first found this location when I was searching for fun walls to shoot in front of in Pasadena, which doesn't sound like a hard feat, but it actually was. I think Pasadena hasn't really gotten on the art mural bandwagon as much as cities like Santa Monica, Venice and Downtown have. But, alas, in my search I found that there was recently a giant wall painted on the side of one of the buildings at the Art Center. It literally is as if people poured bright colored paint off of the top of the building to create a crazy cool rainbow looking wall. When we were driving away I noticed the cactus standing out in front of the white and black building across the parking lot.
All of the photos above are from this lovely campus. I'm positive these aren't even all of the places you could find great backdrops. It is an art school campus after all. Students are constantly creating new artsy murals. If you want to visit, check it out at 870 S. Raymond Avenue in Pasadena.
Here are the original Instagram posts: