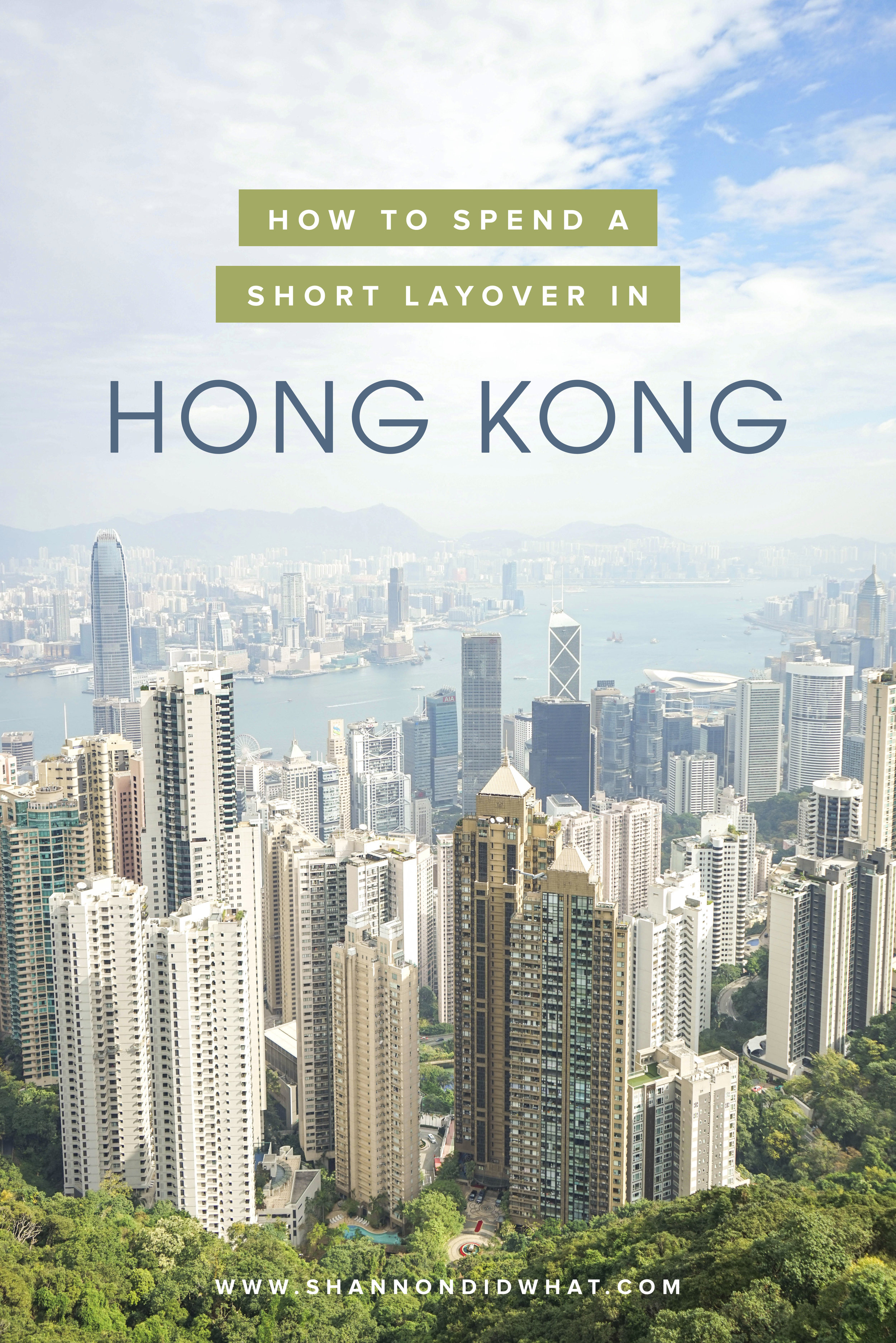 It's a tough choice to make between seeing as many places you can see and really getting to see enough of a place. On my most recent trip to Southeast Asia, I ended up having 3 stops where they were just short layovers. A 10-hour layover. A 12-hour layover. A 24-hour layover.
I just went through how much I was able to see during my 24-hour stop in Taiwan. Read about it here. 24-hours seems long compared to 10-hours, though. It's over twice the amount of time actually.
So, how much can you do and see on a 10-hour layover? I think it really depends on where you have your layover. I think Hong Kong really is a perfect place to venture out and explore during a layover. Partially because Hong Kong's transportation is extremely easy and also for an American, you don't need to attain a visa to leave the airport.
After you make it through immigration, head to the train, which is conveniently located inside the airport. No need to purchase a ticket before hopping on. You purchase your fare when you get to your destination. It is about a 30-minute train ride into the city.
one.
MONTANE MANSION
Hong Kong is full of such cool, scenic spots and I knew I wanted to make it to one of the major Instagrammable spots while there. Montane Mansion won because of it's location and proximity to the other stops I picked. I think the draw of Montane Mansion is how unique it is. The amount of apartments that fill this one area is astonishing. You literally can't comprehend how close of quarters this must be.
Do take note that these are actual homes for these locals. It easy to forget that people are going about their regular lives when you stop by for a photoshoot.
two.
VICTORIA PEAK + TRAM
I don't think I realized how beautiful Hong Kong was until getting to see the view of it from above on Victoria Peak. You'll be able to see how Hong Kong's skyline of tall skyscrapers are encompassed by vast tree groves. It may just be one of the best views of the city.
The best way to get up to the peak is by the Victoria Peak Tram funicular. By the way, up until last year I didn't realize that a funicular was just a tram. This tram is over 100 years old and often feels like you're going up the hill at a 90 degree angle, but is a fun experience. Get here early as the lines can get insanely long.
There are a ton of great restaurant options at the top with, of course, incredible views of the city. One fun thing I loved doing at the top at the observation deck was to lean slightly over the railing. It'll be so windy once you reach over the side just slightly. It's quite the rush. Obviously, be careful if you try this.
three.
FERRY
We had plans to try to stop by the Ritz Carlton hotel for more views of the city or even experience the cable cars at Ngong Ping 360 and stop by to see the Tian Tan Buddha. Instead, we opted for walking around the city aimlessly.
From the Victoria Peak tram, we headed toward the bay and spontaneously decided to hop on the Ferry to cross the river. We had no idea where the Ferry would drop us off. It turned out great, for just a few dollars, and we had some great views of the skyline from the water. The ferry ends up in the Kowloon area. After walking around, you can head to the nearest train station and hop back on to head back to the airport.
The great thing about Hong Kong is that it is pretty small. You can see a good amount of the city even with just a short amount of time. I would love to head back and do this city right. I know I just scratched the surface of this amazing city.
Yours Truly // Shannon