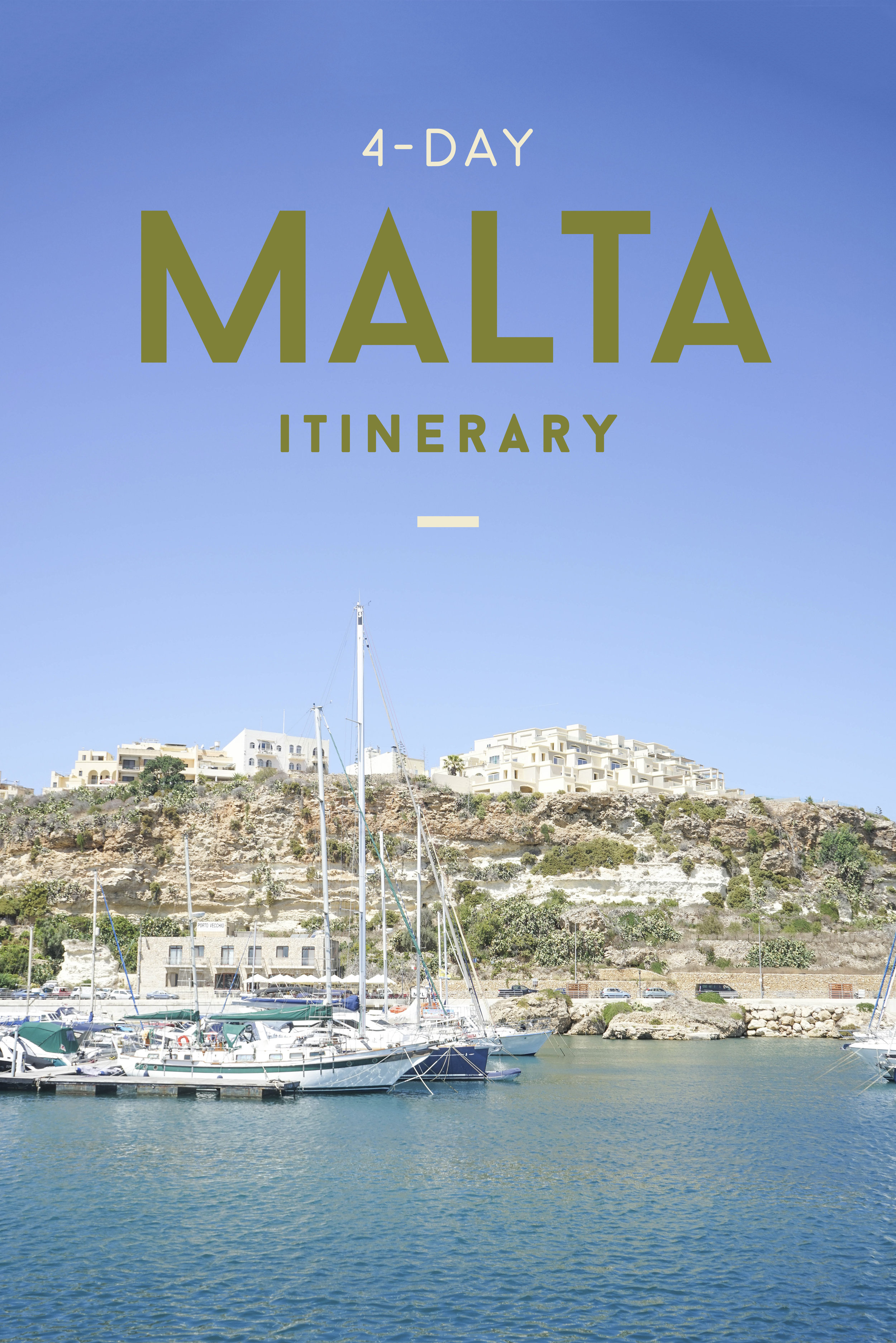 It's been a few months since I returned from Europe and a few weeks since my last blog post. I've been slacking a little bit. I've decided to finally wrap up my Europe posts this week before the year comes to an end.
I still can't believe that I was able to visit Malta during my month long stint in Europe. I really had never really heard about the country nor was it on my bucket list. Thinking back now, I can't even imagine not being able to visit it.
You could spend a while here or stop over before or after a trip to Italy since it sits just below Sicily. Here's a itinerary to spend 4 days on this beautiful island.
DAY ONE
Stay near Valletta. Valletta is the capital of the island of Malta. Depending on what time you land you can spend the time settling in or you can head over to check out Valletta. We stayed in Cospicua which was closely located or another more popular area is in Sliema. From either area, you can grab a ferry to cross to Valletta. If you're near where you're staying or in Valletta, make sure to eat some seafood for dinner. The food in general in Malta is to die for.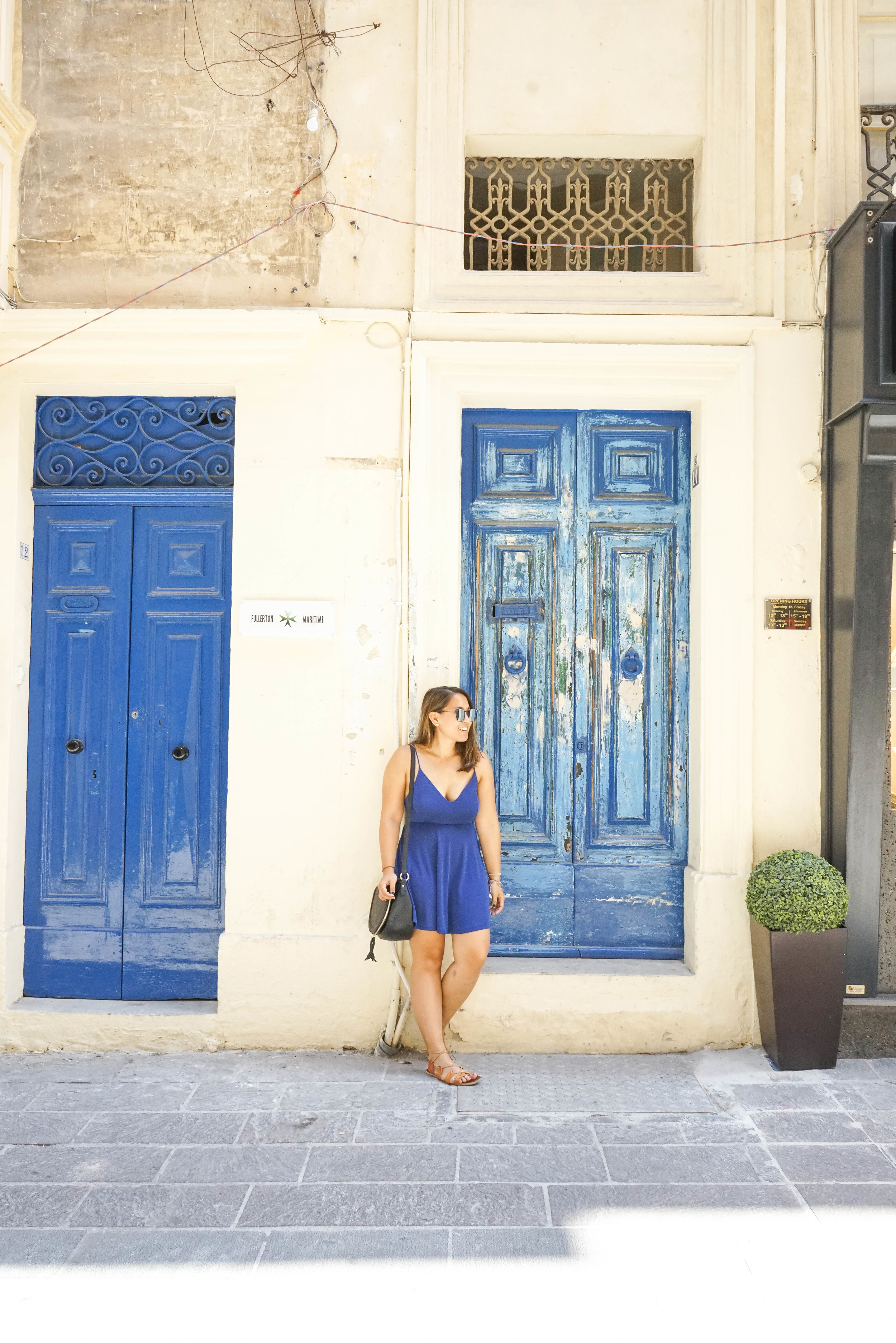 DAY TWO
Hop on the ferry and head back over to Valletta. As you're approaching you may feel like you're heading into Aladdin's world aka Agrabah sitting atop the hill. Valletta is one of those cities that it's fun to just roam around and get lost in. Like Venice. There are cute streets at every corner and a plethora of shops and vendors. Check out St. John's Cathedral and the views from upper Barrakka Gardens. Honestly though, the best view is from the ferry as you approach Valletta.
DAY THREE
When you're planning a trip to Malta, a good thing to consider would be to rent a car. Even though Malta is a fairly small island, each city is well spread out over the island and the public transportation isn't the fastest.
We were lucky enough to have a personal tour guide through Local Guddy. Our guddy picked us up from our hotel and toured us around the island for the day.
For day 3, head over to check out Mdina, the formal capital of Malta. This magical city is so beautiful. Like all of the buildings in Malta, they're all a light beige color, but this little city is really cute. Make sure you stop at Is-Serkin Crystal Palace Bar just outside of the city to try the Maltese specialty pastry called Pastizzi. They're little puff pastries filled with cheese or meat much like an empanada. Also stop by Fontanella Tea Garden from a delicious, giant slice of cake with an awesome terrace view.
Finish up the day by heading to the south to check out the beaches there. Beaches here aren't what you would typically think of. They're rocky beaches, not sandy beaches. Still beautiful and full of cliff jumping! You can check out the Blue Grotto, too.
DAY FOUR
Use day four to book a tour around Comino or Gozo. Malta is made up of three islands, these two are the smaller, less inhabited of the three.
There are multiple tour options that you can choose from. You can choose an overview that stops at both of the islands and cruises around the Mediterranean a bit. You can book a jeep tour that takes into areas of Gozo that you wouldn't be able to get to with a normal car or you can just head to Comino.
Comino is where the Blue Lagoon is located. Just be aware, the Blue Lagoon as beautiful as the water is, it is also a bit of a tourist trap. The water is litered with trash and if you don't want to sit on rocks, you'll have to pay a premium fee for use of a lounge chair. If you have the funds, I'd recommend hiring a small boat to cruise around the islands. I sure wish I did this instead of a tour boat with hundreds of people.
ITINERARY SUMMARY
DAY ONE
Settle in.
Eat some seafood.
DAY TWO
Take a Ferry to Valletta.
Get lost exploring.
DAY THREE
Visit Mdina.
Eat a pastizzi and some cake.
Check out the southern beaches.
DAY FOUR
Book a tour around Gozo and/or Comino.
Visit the Blue Lagoon.
Happy planning!
Yours Truly // Shannon