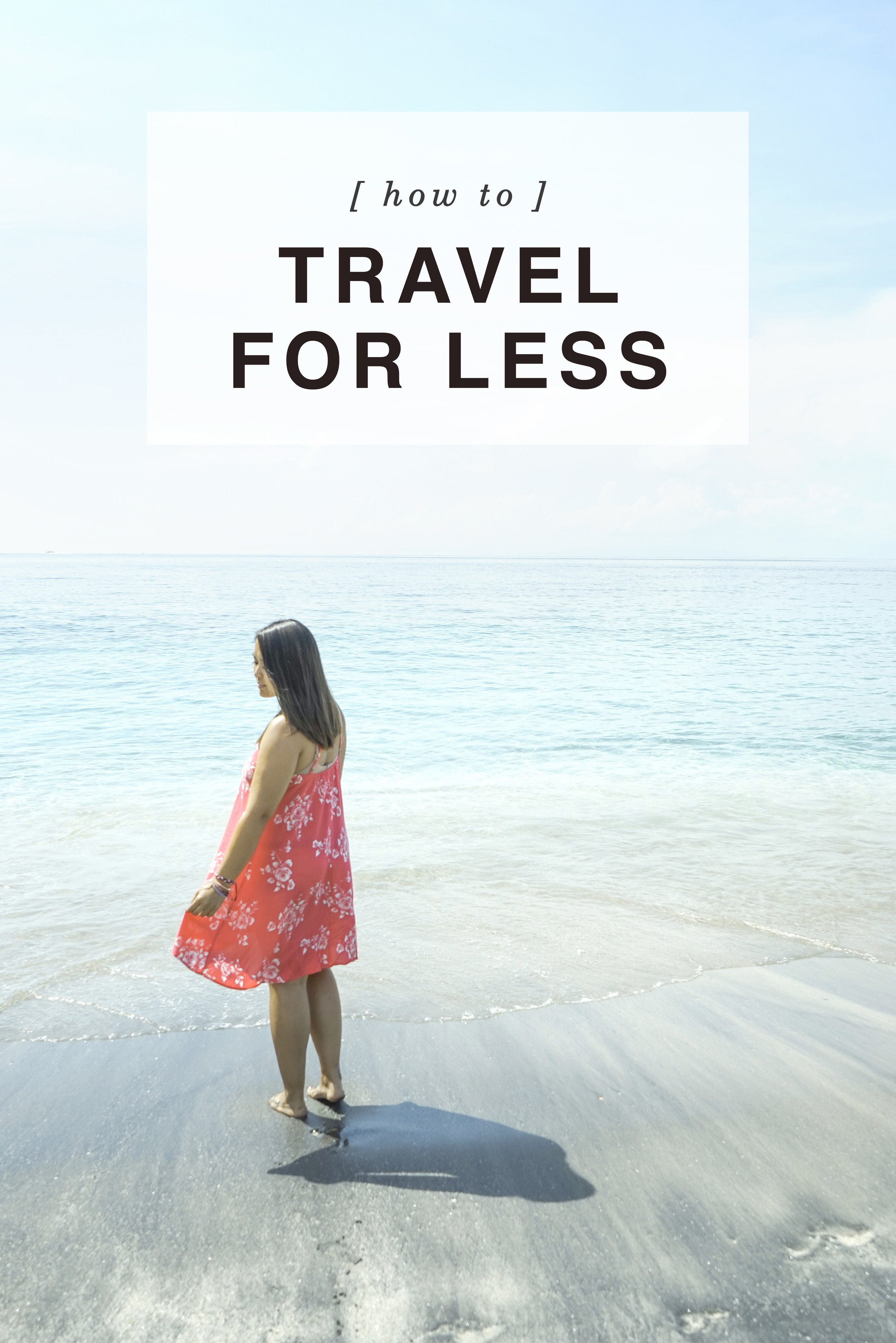 If only traveling wasn't so expensive right? I know, sometimes these trips seem like they just keep getting more and more pricey. I thought I'd share my trick of planning a trip for much less. I look for package trip deals. You know - flight and hotel combined. I hate being on super guided tours, just because it feels like you're not truly seeing that destination the way the locals see it. I'd much rather plan it out on my own. So, most of the trips I've seen on here are just that - independent travel but transportation, airfare, hotel and maybe some other perks are all included.
1. LIVING SOCIAL ESCAPES
They have everything from hotel deals to full travel packages including airfare and tours. I love this site because you can browse without having to know where you actually want to go, which works best for me since I never can decide where I want to go! You can also search by location, of course, and packages including flights. They also usually have discounts. I got a small percentage off my recent trip to Bali. [check them out]
2. GROUPON GETAWAYS
This is super similar to the services you get from Living Social Escapes. You can search by location and air inclusive or even by romantic getaways, last-minute travel and under $99 among others. [check them out]
3. GATE1 TRAVEL/TRAVEL COMPANIES
I've used Gate1 travel in the past and it was a great experience. There are tons of travel companies out there just like Gate1 that also put together package deals like Living Social and Groupon. You can buy them with or without airfare, as well. They have 2 types of packages escorted and independent so you can decide how much you want them to plan out for you. My only problem with their site is that you can't just browse the deals, you have to search by region, but really that's not the end of the world. If you buy super far in advance, sometimes they offer cheaper prices. [check out gate1]
4. EXPEDIA/ORBITZ
Travel sites that you may normally use for finding the cheapest flight or hotel prices also allow you to search for them as a package. You can search for these in these combinations flight + hotel, flight + hotel + car, flight + car and hotel + car.
I prefer checking out Living Social and Groupon the most. If you sign up for the email notifications, you can get a heads up on all of their best deals everyday. And it will torture you and make you want to travel the world instead of sit at your desk job all day. Oh wait, maybe that's just me?
Word to the wise, be sure to call the booking company that is listed for the package or deal that you are interested in. Sometimes, the company's will tack on a ton of extra fees if you are not careful. Just double check these before purchasing! For example, I purchased a travel package to Panama at the beginning of the year through Groupon. As instructed after purchasing, I then called the travel company to redeem my waiver and book the trip. They wanted to charge me an extra $1000 for minor changes to the flight itinerary. Thank god Groupon allowed us a full refund for the trip. Lesson learned.
Yours Truly // Shannon