Whether you're a Los Angeles resident or on a vacation in sunny Southern California, sometimes it's nice to get out of the big, bustling city. These tried and true destinations are all great ways to relax, explore and see more that Southern California has to offer.
All are less than a few hours drive from Los Angeles, so what are you waiting for? Get going!
PaLM SPRINGS
About 2 hours East of Los Angeles
Whether you just want a calm weekend away or are looking for a fun time, Palm Spring is the perfect getaway. It's just close enough of a drive but far enough away to feel like a mini vacation. There are a ton of great things to do around Palm Springs including visiting Salvation Mountain and really great places to grab a bite. Or you can just spend the whole weekend here on a lounge chair by the pool.
Read More:
Palm Springs: Weekend Getaway
Why Salvation Mountain is Worth the Trek
Five Most Instagrammable Spots in Palm Springs
SANTA BARBARA
About 2 hours North of Los Angeles
Santa Barbara is also a great alternative for an easy getaway. Its cool Spanish colonial vibe and surfer atmosphere makes it the perfect relaxing destination. The beach is dreamy and there are plenty of cute upscale shops and restaurants around town. The best part is its nestled in the Santa Ynez Valley known for its local vineyards and wineries. I would also highly recommend an afternoon or sunset sail aboard the Sunset Kidd.
JOSHUA TREE
About 2.5 hours East of Los Angeles
If you love camping and hiking, Joshua Tree is the perfect place for you to fall off the grid for a weekend. I am mean off the grid. Cell phone reception in the park is rare. Even if you're not super into camping like me, I can promise you there is so much more to Joshua Tree. The massive boulders and cool looking Joshua Trees, which fun fact are not cactus, create a landscape in this National Park that will leave you feeling like you're on another planet.
Read More:
Joshua Tree: Top 6
Glamping vs. Camping: Joshua Tree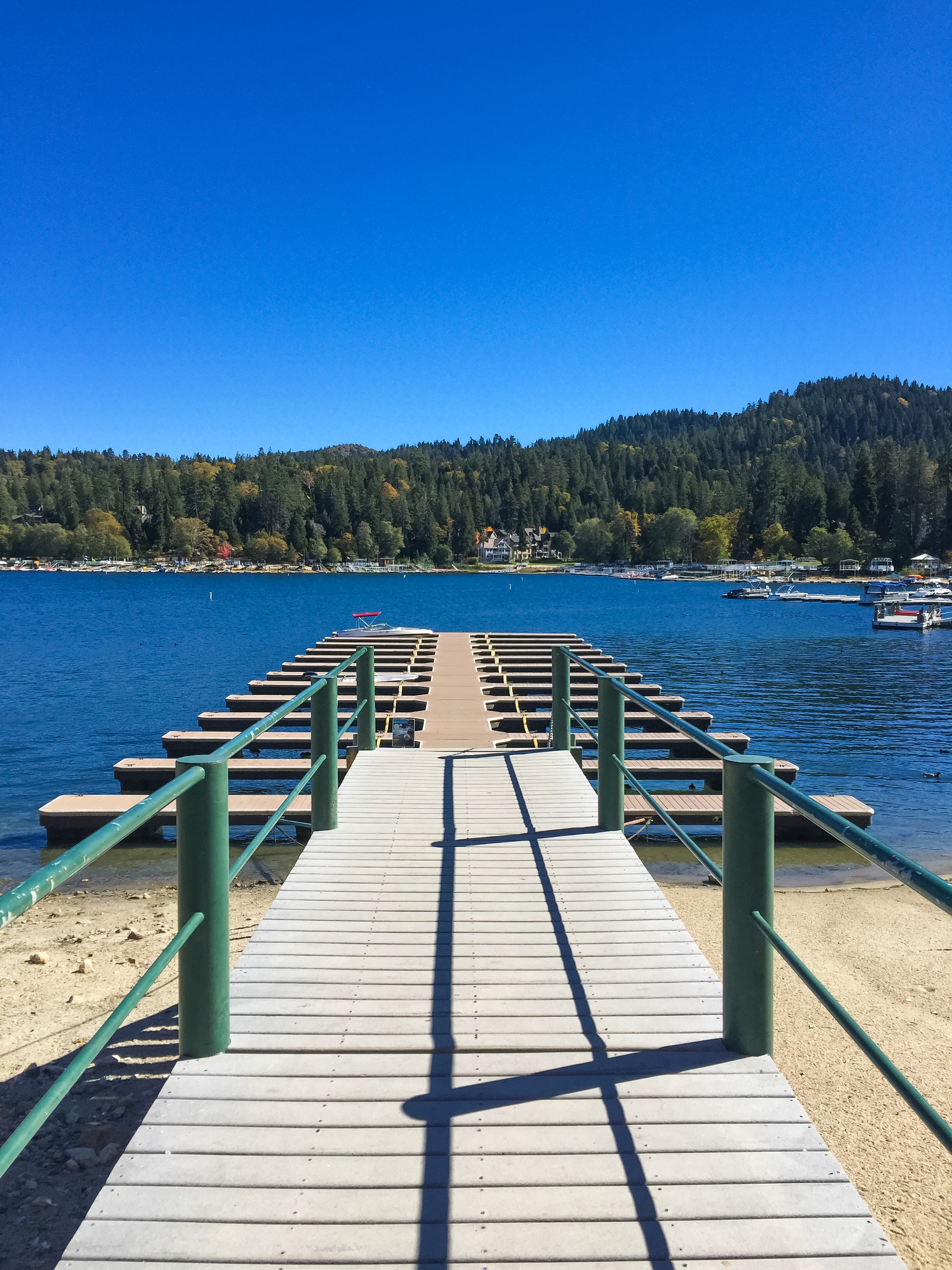 LAKE ARROWHEAD + BIG BEAR
About 1 hour East of Los Angeles to Arrowhead + 1 hour to Big Bear
I'm grouping these two destinations because they're fairly close together and are the epitome of a weekend in the mountains. It's also only a short drive between Lake Arrowhead to Big Bear. They're similar in that they both have a lake, hiking, and a cute small town with shopping and restaurants. One perk is the air up there is definitely cleaner than in Los Angeles.
CATALINA
About a 1 Ferry from Long Beach or San Pedro
If you're craving an island getaway but are low on time and funds, Catalina is the spot for you. Even better it doesn't take a day by plane to get to this island. There are actually two places you can go on Catalina, or rather two ports, Avalon and Two Harbors. Avalon is by far the most popular and most well-known between the two. I actually didn't know Two Harbors existed before visiting it. Both are filled with lots of hikes of the beautiful island and cozy stores and restaurants. Bonus: You can take the ferry for free on your birthday!