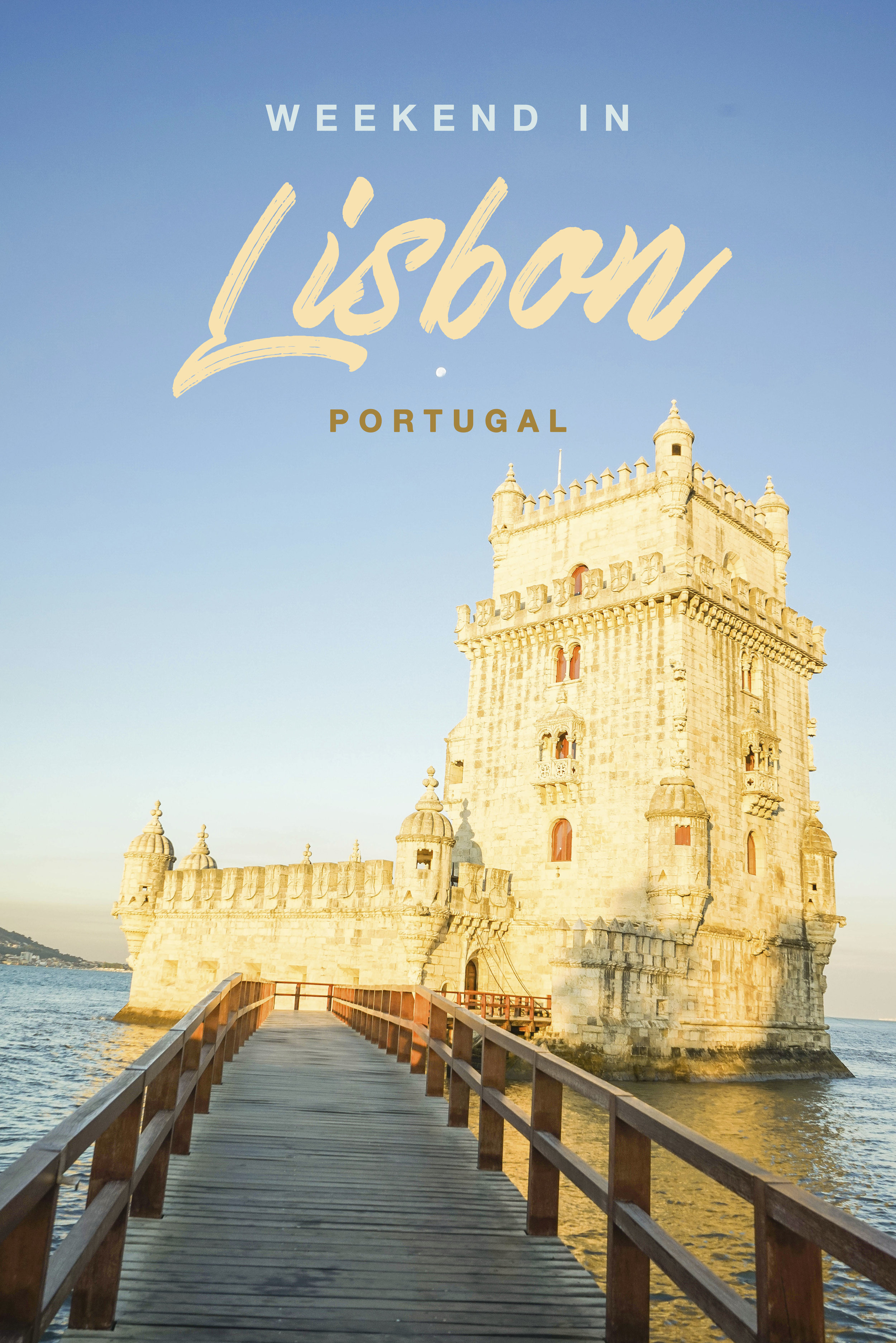 My first very stop on my month long Europe trip was to Lisbon, Portugal. I don't know why Portugal was never on my radar before. I mean I've still never been to Spain, so Portugal hadn't even crossed my mind. This seemed a bit like most of the places I visited on this trip. Slovenia? Who's ever even heard of Slovenia? Malta? Where in the world is Malta? I kind of like the idea of traveling to lesser known areas that are virtually undiscovered by crazy tourists. This way you really can get to experience a place and not just visit it even if you do have a short amount of time.
It seems crazy that this beautiful country isn't necessarily one of the first places people think of when they think of Europe. The more common places that people think of going on a European vacation are usually Italy, France, England and Spain. Fact is, Portugal is absolutely gorgeous. The people, the land, the food. You'll want to go back before you even leave! I know I would go back in a heartbeat.
I think I'm pretty good at seeing as much a physically possible in a short amount of time when I travel. Most of us only have a certain amount of time to travel, right? Here's a weekend rundown of the top things to see and do in Lisbon, Portugal.
DAY ONE
STOP 1: BELEM TOWER
First trick for seeing as much as possible and visiting places without the herds of people, get up early! I went to the Belem Tower and had the entire place to myself. Best part was getting to see the sun rise and that warm light shining on Belem Tower. You can continue to walk along the water and take in that beautiful morning light.
STOP 2: PASTEIS DE BELEM
After sunrise and strolling along the water, head across the street towards Pasteis de Belem. Its about a 15 minute walk. If you've never heard of a Pasteis, you really have been missing out. I had never heard of them and let me tell you, I don't know how I've lived without trying them. I really couldn't even tell you what I was eating when I ordered them. They just melt in your mouth. Basically, it's just an egg/custard tart pastry. Trust me, you can get these anywhere in Portugal, but you have to try the original Pasteis de Belem.
Make sure you do get there early because if you come too late the line will be around the block. But you're going to get up early to see the Belem Tower, so that won't be a problem, right?!
STOP 3: JERONIMOS MONASTERY
Head a block down the street after stuffing your face full of Pasteis de Belem to Jerónimos Monastery. It's really just a beautiful building with gorgeous architecture for you take in. You can take a walk inside if you'd like. There's also a large park with a couple of fountains to sit a while and people watch.
STOP 4: ALFAMA
Spend the rest of the day wandering around the streets of Alfama. Just get lost roaming those streets. You'll find gems around every corner. While roaming, we happened to stumble upon the cutest, smallest bar, ever. If you're curious to see a bar with only 8 stools and the nicest bartender, make your way to Ulysses Lisbon Speakeasy. We met the nicest people sitting in there sipping on wine.
Check out Ulysses Speakeasy, here.
STOP 5: ALFAMA CELLARS
After a few drinks, head over to Alfama Cellars. It's just a 5 minute walk up the way from Ulysses. You will not regret it. I am still dreaming about the octopus salad we had. I would go back to Lisbon just for that octopus again.
Check out Alfama Cellars, here.
DAY TWO
STOP 1: RUA AUGUSTA ARCH
First thing, head over to the Rua Augusta Arch. Especially if you want to snap some pictures without those crowds, get here early. I love that this arch is just built between two buildings. It sort of just sneaks up on you when you turn the corner.
STOP 2: COMERCIO SQUARE
Directly in front of the Rua Augusta Arch is Comercio Square. It is seriously a giant square. There are some beautiful sculptures in the middle of the square. As you walk toward the water you'll see some more sculptures and have a great view of the Ponte 25 de Abril. Don't be fooled, you may forget where you are and think you're in San Francisco. This bridge is identical to the Golden Gate Bridge.
STOP 3: CHIADO
After roaming the square, spend some time wandering the streets of Chiado. It's a great area to experience more of the cultural in Lisbon. You can find a ton of shopping and stores in this area, too.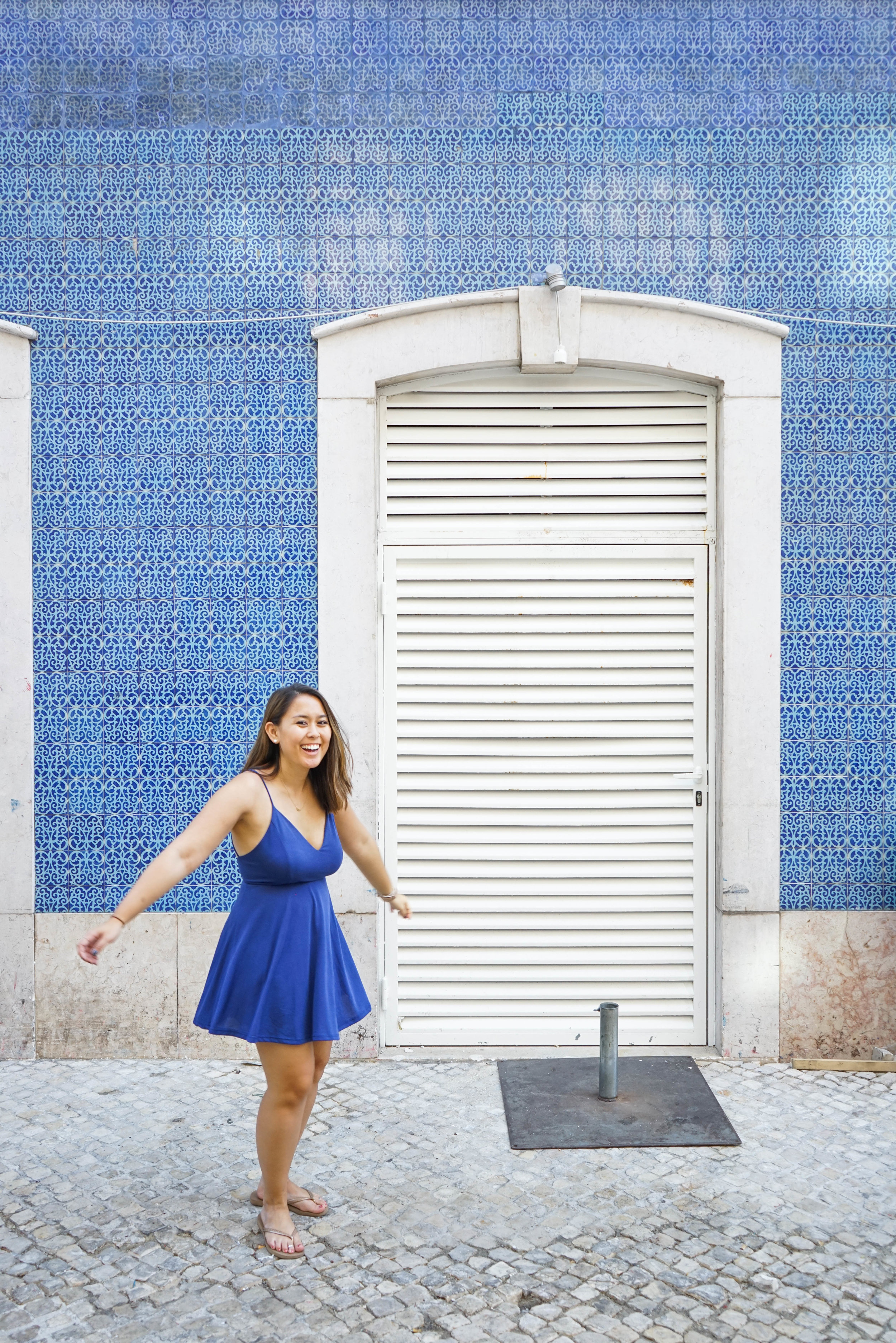 LAST BUT NOT LEAST: SEARCH FOR TILE WALLS
This really could be said for everywhere in Lisbon or really just Portugal as a whole. Tile walls can be found just about on every home and building. The design and attention to detail is really just beautiful to see.
Hope you have fun visiting Lisbon or Lisboa as the locals call it. Or I hope I've convinced you to add this beautiful country to your list.
Also, if you're looking for a cute place to stay in a great location, check out my review of Gat Rooms Rossio Hotel, here.
Yours Truly // Shannon