i have been spending an awfully lot of time on the beach lately. I guess it's hard to stay away from the beach when you live in sunny (well, not currently) Southern California. Funny enough, I live about 10 minutes from the beach and for the most part don't really go.
There are so many beaches to choose from in Southern California. Sure, there are a ton of small, local beaches you can hit up but I thought I'd breakdown the 10 most popular Southern California beaches from Malibu to Laguna Beach. Each beach offers its own unique twist whether its a fire pit, scenic views or is just an experience like Venice Beach. If you haven't already, here's your chance to check them all out:
one.
EL MATADOR BEACH
Located in Malibu, El Matador beach is a hotspot for photoshoots. Yes, people do come here to go to the beach, but the beach is located down multiple flights of staircases at the bottom of the cliffs. There are no restrooms on the beach and the sand isn't very wide. However, this beach is extremely scenic. The giant boulders make this beach very photogenic. You will absolutely see at least 5 photoshoots happening while you're here because it's just that beautiful of a beach, especially at sunset.
 
two.
ZUMA BEACH
Zuma Beach in Malibu is probably my favorite beach near Los Angeles. The mood just feels way more laid back when you reach Malibu which is how I like my beach experiences to be. I don't want any gimmicky attractions or an influx of tourists when I'm laying on the beach, so Zuma is the perfect location. The beach itself and its surroundings are picture perfect. The pastel palette of the sand and water are surrounded by towering cliffs making it oh so pretty to look at while sunbathing. Parking is much easier than some of the other beaches in this list. If you try to parallel on the street, you probably won't find parking unless you're extremely lucky. Don't worry, though, head to the end and just pay for parking in the large lot.
 
three.
SANTA MONICA BEACH
The Santa Monica Pier lies at the end of Route 66. I think it's one of the most iconic images people think of when they think of Los Angeles, of course, behind the Hollywood sign. The Santa Monica beach is a great location due to its proximity to a plethora of restaurants and activities. The Pier has a bunch of rides and carnival games for families.
Personally, it's not my beach of choice because the sand is really wide and it it usually crowded, but like I said there are so many great things about Santa Monica that make this beach worth while! If you go to the beach off of Main Street, just south of the pier, it's much less crowded and more enjoyable.
 
four.
VENICE BEACH
Just south of Santa Monica, a visit to Venice Beach is an experience in itself. The boardwalk is full of unique people and attractions and I mean unique. Walking down the boardwalk, you'll find yourself at the infamous Muscle Beach where you find large bodybuilders at work. Where Arnold Schwarzenegger, himself, used to hang out and pump iron. The palm trees that line the beach and rock wall, make this beach the ideal beach scene. After the beach, grab some food on Abbot Kinney.
 
five.
DOCKWEILER BEACH
Not know for being an all-star beach, most people head to Dockweiler for its beach fire pits. The fire pits are first come, first serve. So, getting here early during the day is a must as they do fill up quickly. Dockweiler is one of the only places around Los Angeles to have an open bonfire on the beach and I love bonfires. Who can say know to a melty, ooey-gooey s'more?
 
six.
MANHATTAN BEACH
Manhattan Beach seems like your typical All-American beach town. It's a hotspot for beach volleyball and surfing. The main area is at the end of Manhattan Beach Boulevard. There are tons of great restaurants and cute boutique shops in this area. Manhattan Beach is one of my favorite places to spend the day. Grab some lunch at the Kettle, head to the beach and then do a little shopping before heading home. Parking can be tricky here.
 
seven.
LONG BEACH
Long Beach is less of a beach town and is home to the Queen Mary, the Aquarium of the Pacific and the second busiest container port in the US. I definitely think more about the attractions here than the beach. The Pike and second street are great places to find shopping and restaurants.
 
eight.
HUNTINGTON BEACH
Huntington Beach is a great beach town in Orange County. The surf culture here is strong giving it a trademark title of Surf City. The main area which is fittingly called Main Street has a ton of delicious restaurants. If you're craving sushi, hit up Sushi On Fire. They have some of the best rolls I've ever had. It definitely can get pretty crowded here, but heading away from the pier may be less populated.
nine.
NEWPORT BEACH
The Newport Beach lifestyle is the epitome of beach living. I've spent many a weekend hoping from one friend's beach house to the next playing games and hanging out. This is very much a walk or bike around town. The people are friendly and the beach is inviting. The Ruby's at the end of the pier is a fun spot to grab a bite. If you have time, check out Balboa Island. It's the cutest little town for families.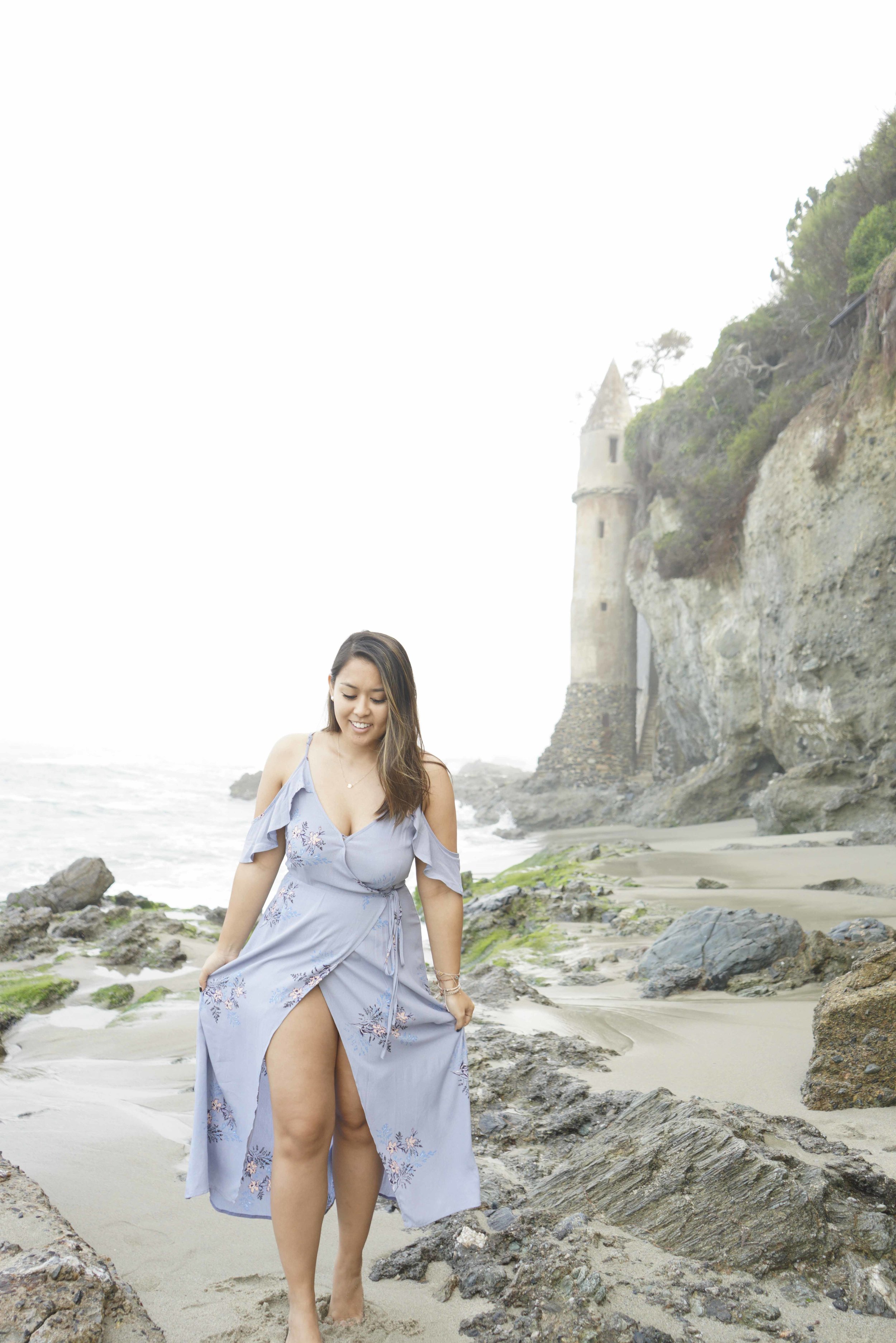 ten.
LAGUNA BEACH
I just found one of my favorite beaches and it is located in the great Laguna Beach. Victoria beach is just south of Laguna Niguel. If you walk down the stairs and go just to the right, on a low-tide day, you'll come across a castle tower on the water. It's everything you would imagine a beach Rapunzel scene would look like. Of course, all of the other beaches in Laguna are just as scenic. Laguna Niguel is particular cute full of boutiques, art galleries and restaurants.