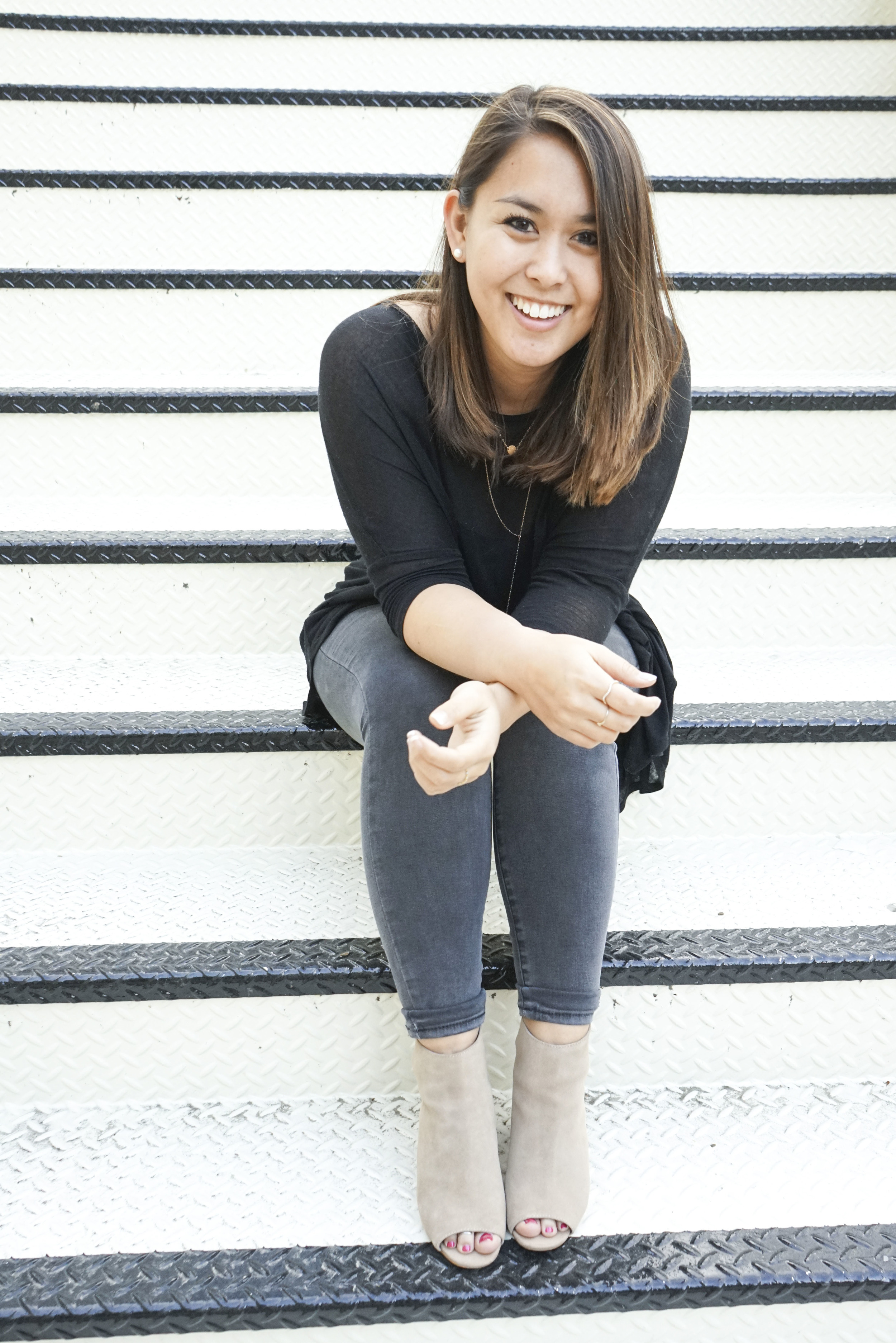 DETAILS // BLACK DOLMAIN TEE [ SIMILAR ] | GREY JEANS [ SIMILAR ] | SUEDE BOOTIES |
LONG NECKLACE | SMALL DISC NECKLACE [ SIMILAR ] | RING
Does anyone else have a constant battle with their closet? Like sometimes you wake up and hate your clothes? And then you can't decide what to wear for the day because you don't like your outfit selection. When I really can't decide what to wear, which let's face it happens much more often then not, I rely heavily on my favorite place for outfit inspiration, Pinterest. I spend a few minutes, or so, browsing for outfits that I can recreate with my wardrobe. It's pretty effective. I'd recommend it for anyone struggling with dressing themselves in the morning.
Then there's the struggle of wanting to buy more clothes and realizing shopping is expensive. I would love to buy new clothes on the regular. Style posts can be hard to put together especially when using old pieces in my closet that no longer are being sold in stores. I decided that I'll try to do style posts with clothes that I already have with maybe a piece or two that are newer. I have one main rule for my closet. One, if I buy something it has to be replacing something else. No adding new hangers to accommodate new clothes. Buy one, get rid of another.
I love wearing booties. They're probably the most comfortable way to wear a bit of heel to work. Only problem is with warmer weather approaching or for you LA natives like me, your foot can get a little hot in a closed-toe bootie. I found the perfect solution. These cute open-toe booties are going to be my go-to for spring. The elastic slingback makes them extra comfy. Check out Sole Society for these ones and tons of other great items including other cut-out booties perfect for spring.
Yours Truly // Shannon