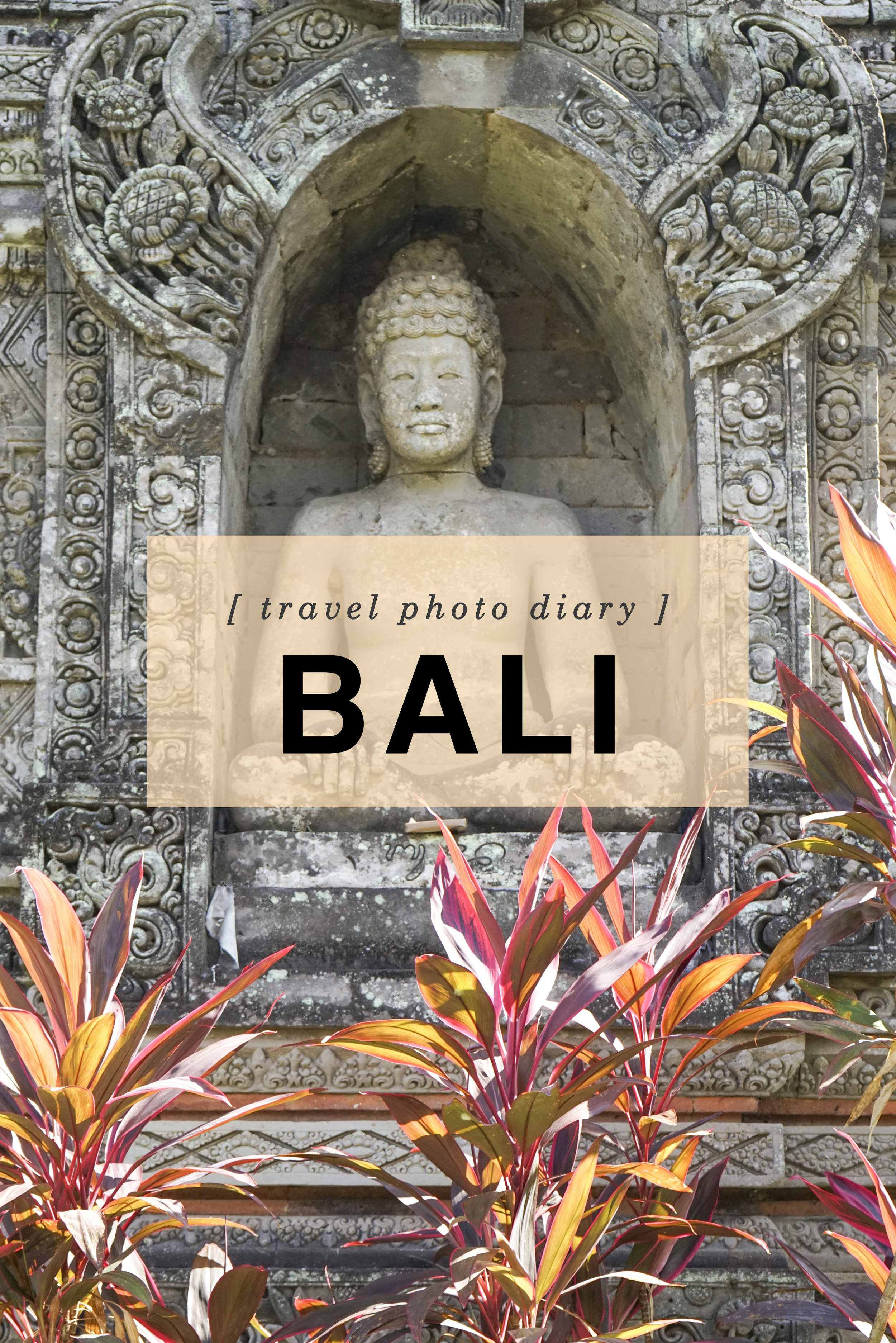 It's that time again - another Travel Photo Diary to share with all of you! Maybe I just wanted to look over all of my Bali travel pictures again or I'm just itching to get out and travel. Ya, it's definitely both. Good thing I've got my next trip quickly approaching - Thailand at the end of the month! You can be assured I am fully prepping myself to bring back a ton of amazing photos and cool stories to share on here. I'm been trying to tell myself that I need to take more pictures when I travel. I know it seems like I took a ton on this trip, but I really try to make it a point to be present and not have my camera or phone glued to my hand. Still working on that balance, but I know that more variety in my photos is just going to better all around.
I don't really have any specific stories to tell you about Bali since I wrote so many detailed posts about my time there. I think the pictures here speak for themselves. If I learned anything about Bali, it's that it is full of such vibrance - the colors, the people, the spirit. I think the vibrancy of these photos shows you how much color there is in Bali. Everything from the Balinese people's daily flower offering to the gorgeous landscape to each meal I ate. So much color everywhere.
Really the whole reason I started the Travel Photo Diary series was to show snippets of my travels. You know, the photos that don't fit into a "travel guide". The photos that show a true snapshot of the destination. The photos that really allow you to see real parts of life for the local people that the ordinary tourist may miss. I've started to embrace a technique that I read about where you shoot at hip level. This allows you to take photos without people noticing as much or at all. You can get some really great, natural photos of the native people. I took one of my favorite photos thus far using this technique in Bali. It is a of a lady weaving in between motorbikes in front of her local market. I couldn't believe it after I took it. Everything was centered and the expression on the woman's face was so natural and unassuming. I didn't disturb her but instead was able to preserve that memory as a snapshot.
Inspired to travel to Bali? Good, mission accomplished.
Yours Truly // Shannon
WHILE YOU'RE AT IT, CHECK OUT THESE BALI POSTS: