I don't know what it is about Sand Dunes, but they are so intriguing. Where did all that sand come from anyway? I've been to the Mesquite Sand Dunes in Death Valley but there's something different about White Sands National Monument in New Mexico. The name alone should give it away. The sand dunes are pure white in color. They really are breathtaking.
White Sands National Monument is about 3.5 hours south of Albuquerque, New Mexico. When we were originally planning our cross country road trip, it seemed a little too far out of the way. Instead we were going to cut north through the Four Corners to end up in Page, Arizona to see Antelope Canyon and Horseshoe Bend (stay tuned for this post!). When our other friend decided to join us, the only and cheapest place for her to fly into was Tucson, Arizona. So, we decided to make a giant U shape to get from Albuquerque to Page through Tucson because why stay on a straight path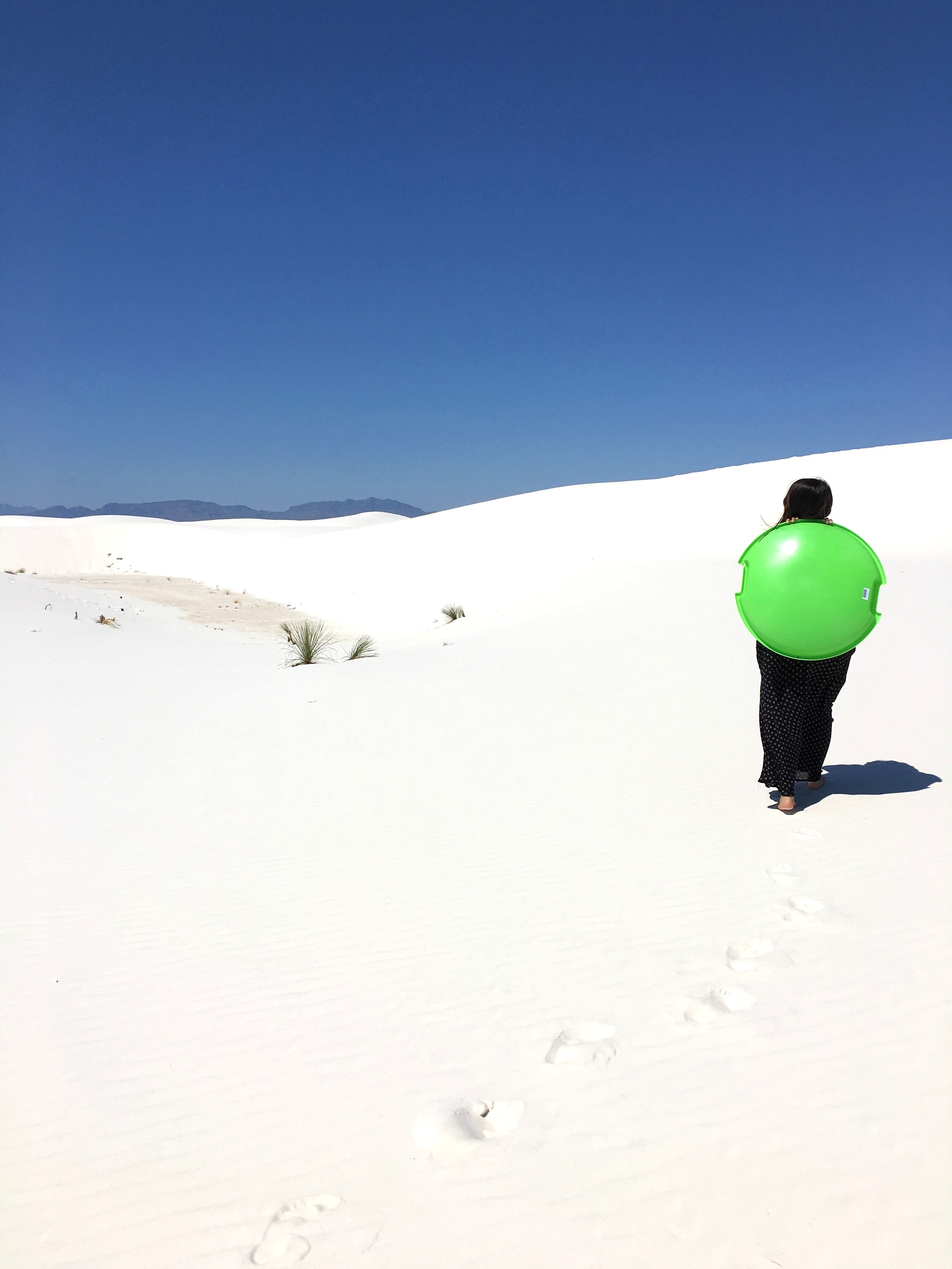 One of the best parts of the White Sands is getting to sled down the dunes. If you want, you can buy a disc from the gift shop for $15. Or you can make friends with other tourists. We happened to walk outside of the gift shop and there was a sled and wax leaned up against our car! Totally made our day. A couple had used theirs already and thought we'd like it. So if you can find someone to share theirs that's the best way to go. Remember to pay it forward after too!
Don't forget to grab a ton of water and use the restrooms before venturing into the dunes. The further you drive the better the dunes especially if you're looking for the pure white, untouched ones.
Yours Truly // Shannon