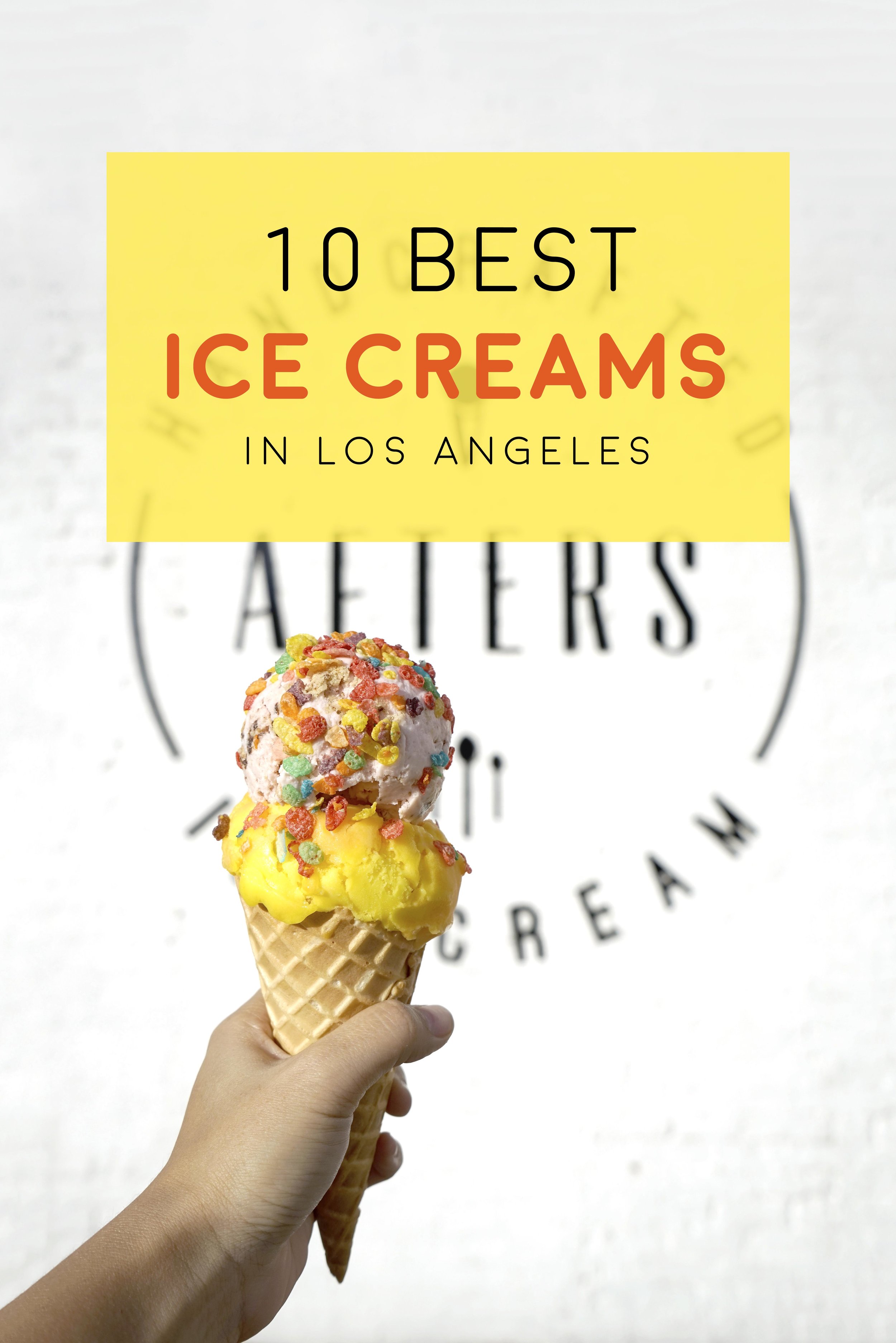 This may sound strange, but it was really hard coming up with a "best" list for ice cream around Los Angeles. I think it's because it's pretty hard to mess ice cream up and there are so many places to chose from. I mean I crave Baskin Robbins sometimes. I may have left off a few places, but to me these are the best and most unique places around.
You better believe I did tons of research for this post. Let's just say I've had enough sugar these past few weeks that really should have resulted in me having a massive stomach ache or left me bouncing off the walls. Maybe both happened, but you know I just had to make that sacrifice. Without further ado, my list of favorite and best ice creams in Los Angeles.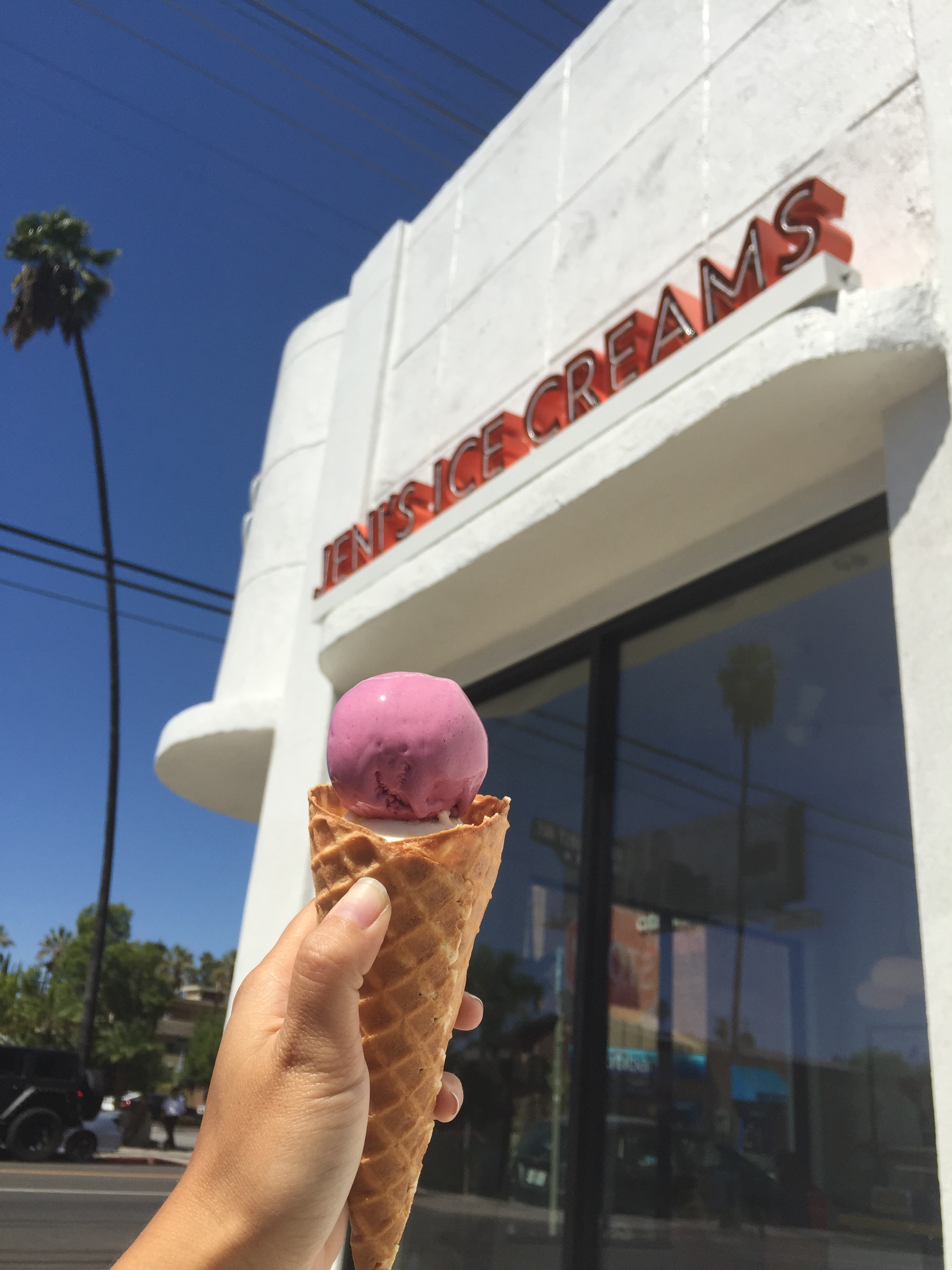 ONE.
JENI'S SPLENDID ICE CREAM - Jeni's Splendid Ice Cream is probably my favorite ice cream around. I think their flavor combinations are the tastiest. My favorite is by far Brambleberry Crisp. So savory and sweet at the same time. Just try it, trust me. Also, it smells like fresh cookies when you walk in - they make their cones fresh, in store.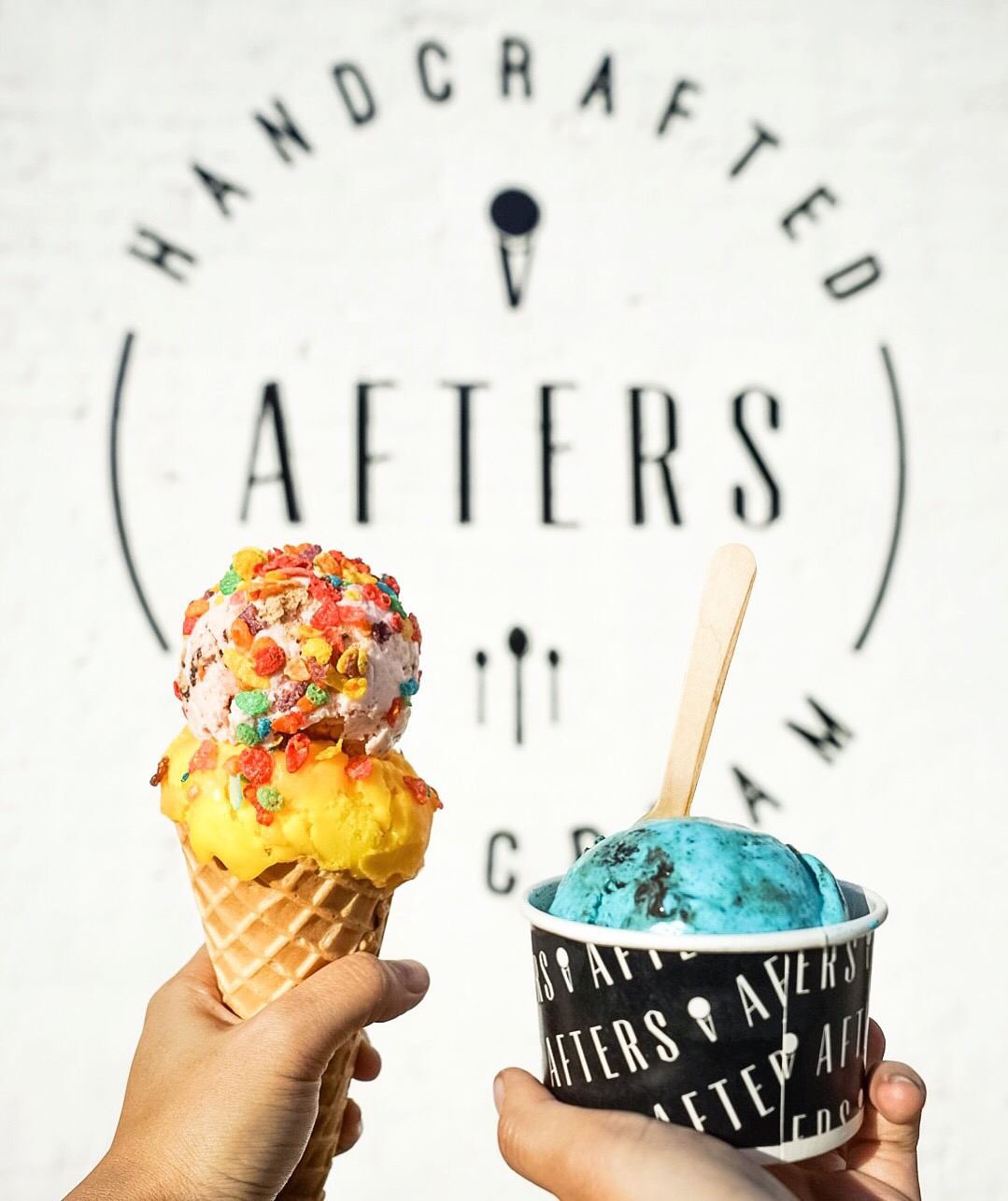 TWO.
AFTER'S ICE CREAM - I had seen pictures of the cookie monster milky bun and knew I had to try one. An After's milky bun, by the way, is a donut stuffed with ice cream. Yes, a donut. Their ice cream flavors are all delicious and super colorful for that Instagram picture you know you'll be snapping.
THREE.
McCONNELL'S FINE ICE CREAM - McConnell's has some of the creamiest ice cream I've had. They also jam pack their ice cream with tons of flavor. They've got the classics down to a tee and some newer favorites like sea salt cream and cookies and eureka lemon & marionberries.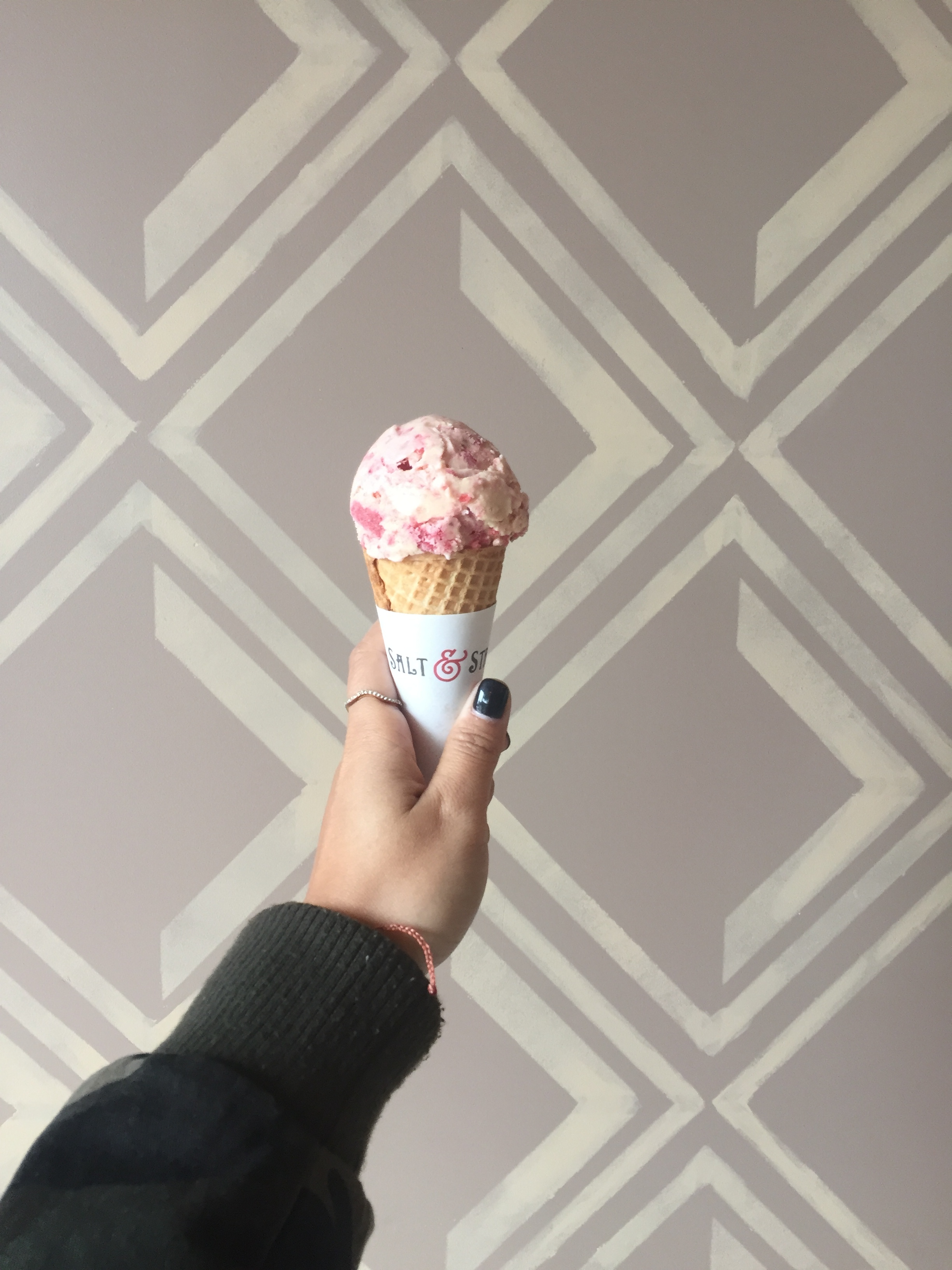 FOUR.
SALT + STRAW - I've been trying to get myself to Salt + Straw for what seems like forever because they seem to be one the most well know names in ice cream around Los Angeles. I finally got around to getting myself a scoop and it did not disappoint. The artisan ice creams are jam packed with flavor. Make sure you try their monthly flavors, they're constantly coming out with new ones.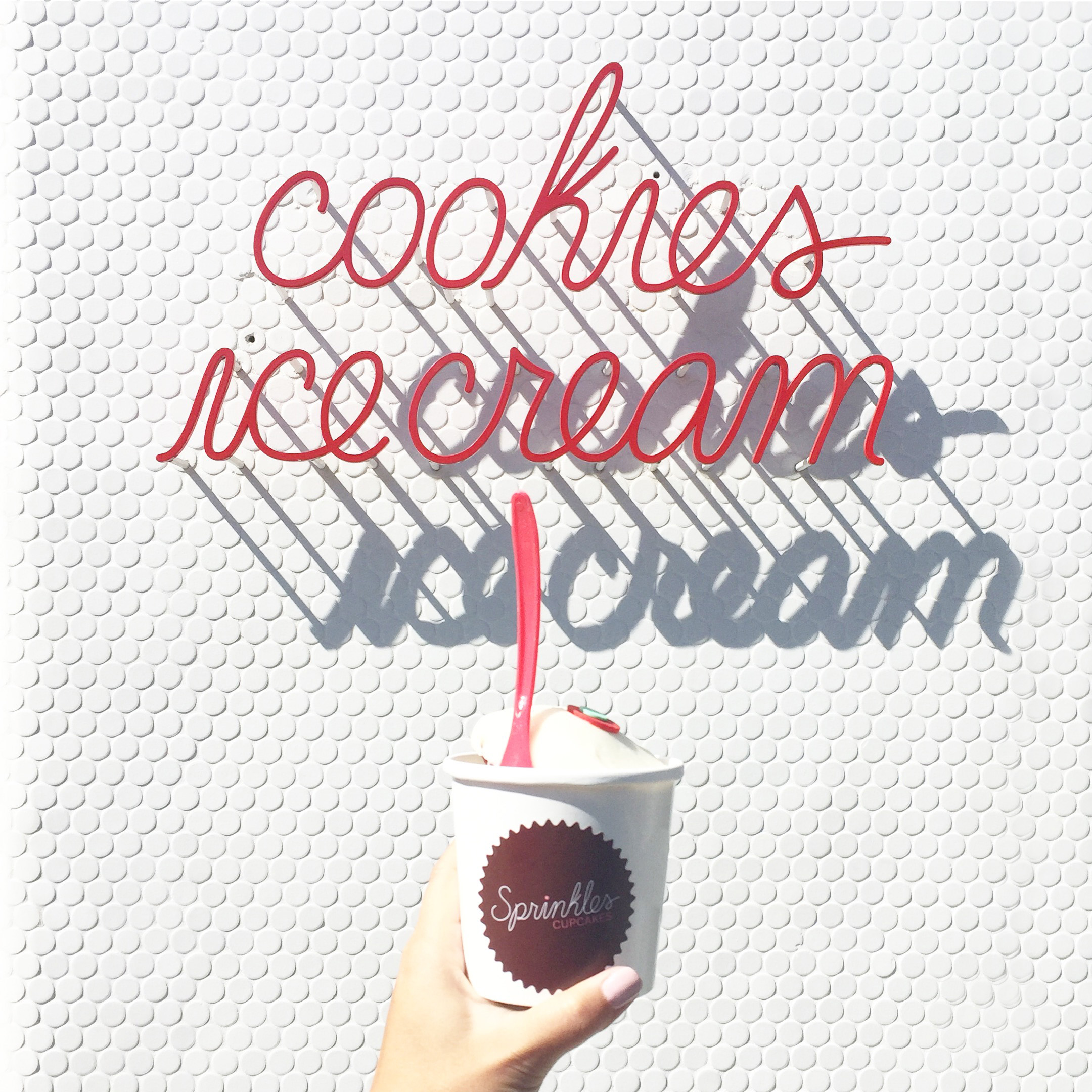 FIVE.
SPRINKLES - Everyone knows the name Sprinkles in synonymous with the word cupcake. After all, they were the first in starting the cupcake trend, but have you had their ice cream? It is equally as deliciously sugar-filled as their cupcakes. I'd go out on a limb to say I like their ice cream better than their cupcakes. Where else can you get ice cream topped with a cupcake? Grab a cupcake from the cupcake ATM while you're at it.
SIX.
DIDDY REISE - I don't think I could make a list of the best ice creams and ice cream sandwiches that didn't include the grandfather of all ice cream sandwiches - Diddy Reise. Nothing is really better than a messy, freshly baked cookie, Diddy Reise cookie ice cream sandwich. Their cookies are made daily and what's better than a fresh cookie and ice cream? Be prepared to wait - the line can be and is usually down the block.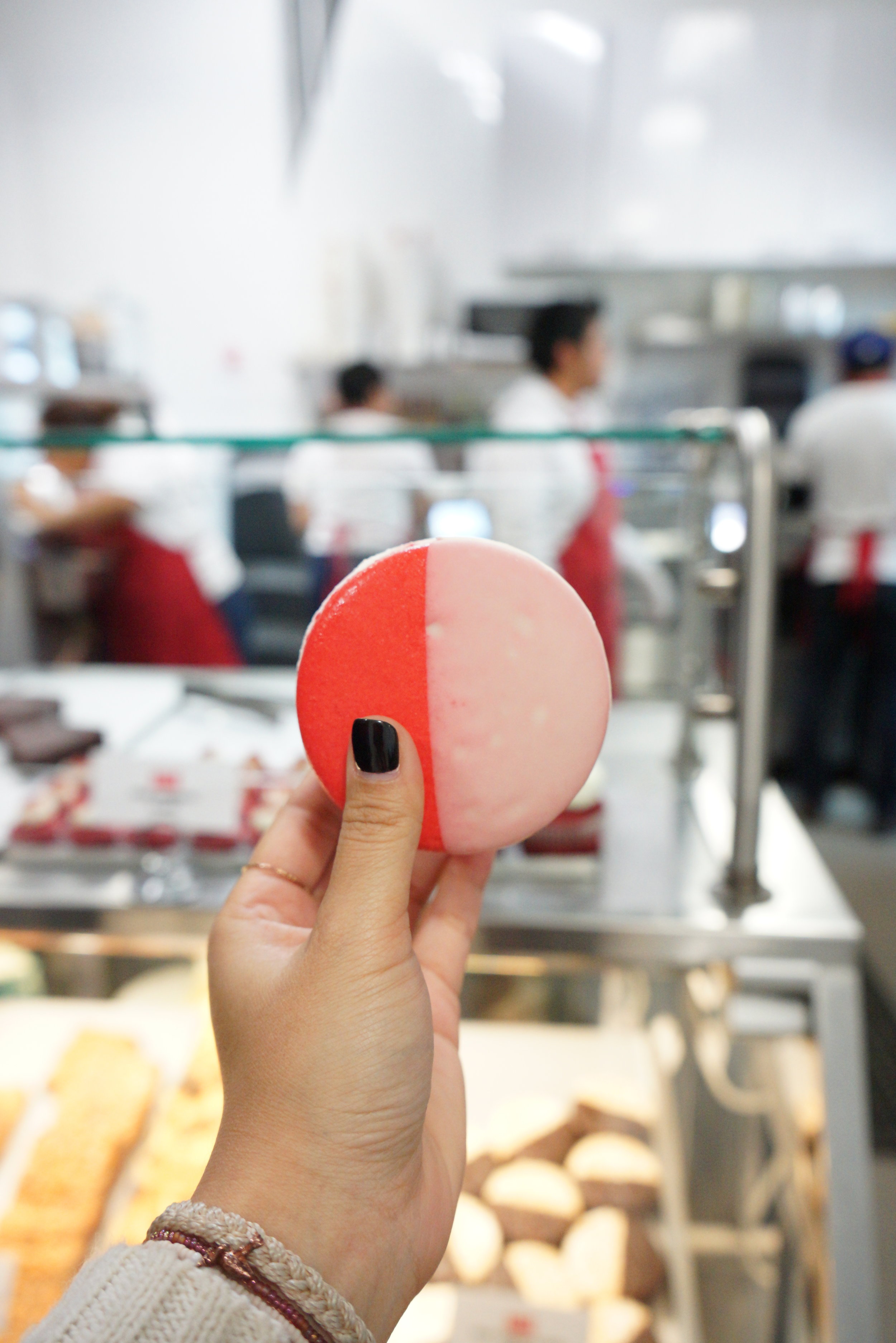 SEVEN.
THE MILK SHOP - You will never see a prettier ice cream sandwich from anywhere but the Milk Shop. Cookie ice cream sandwiches are one thing, but Milk ups the ante with a macaron ice cream sandwich. They pre-make these so they are perfectly rounded and dipped in coatings and toppings. The macaron was perfectly soft and chewy and the ice cream was surprisingly light and airy. Their shakes and pre-made cookie dough are delicious alternatives.
EIGHT.
SOMI SOMI - This ice cream trend is more about the vessel it comes in than the actual ice cream. You've probably seen these little fish shaped "cones" from Somi Somi on social media. How could you not want to try one of these? They're super cute, hit that ice cream spot at the same time and stuffed with your choice of custard among others.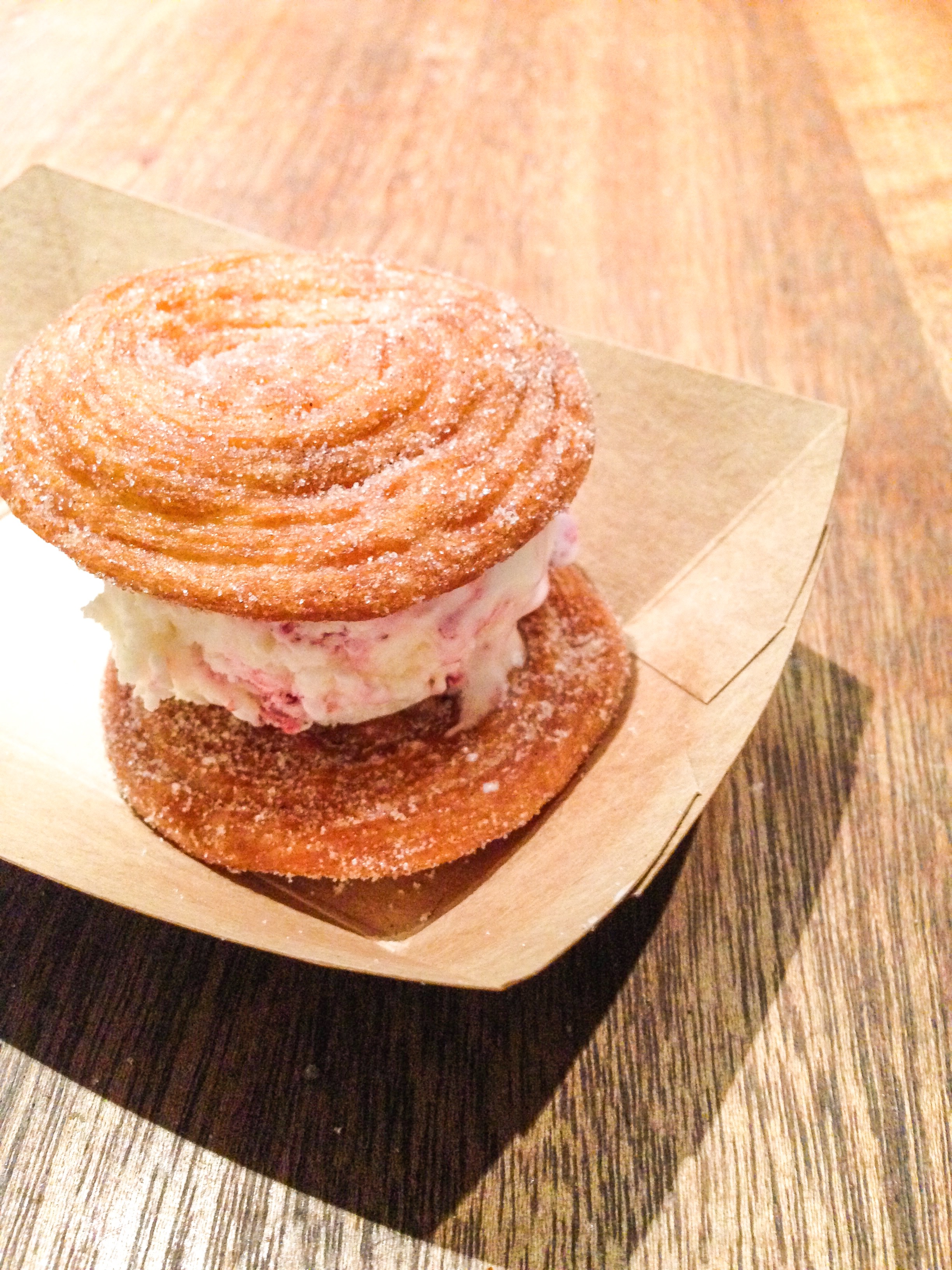 NINE.
CHURRO BOROUGH - I don't know what's a better combination than churros and ice cream? If you thought you loved an cookie ice cream sandwich, you've got to get your hands on one from Churro Borough. I was worried about the churro being too hard to eat, but the churro is just hard enough to hold the sandwich together and chewy enough to make you want another. The paleta's (fruit popsicles) and churro bits are equally as delicious.
TEN.
LITTLE DAMAGE - I think we've all seen the pictures all over the internet of the new black soft serve ice cream and cone. Not only is Little Damage completely Instagram worthy, but it is delicious as well. Get there early - even after being open an hour the line wraps around the block.
This list was inspired by my recent visit to the Museum of Ice Cream. You would think I had enough ice cream after that but really you can never have enough. Check out my museum post, here.