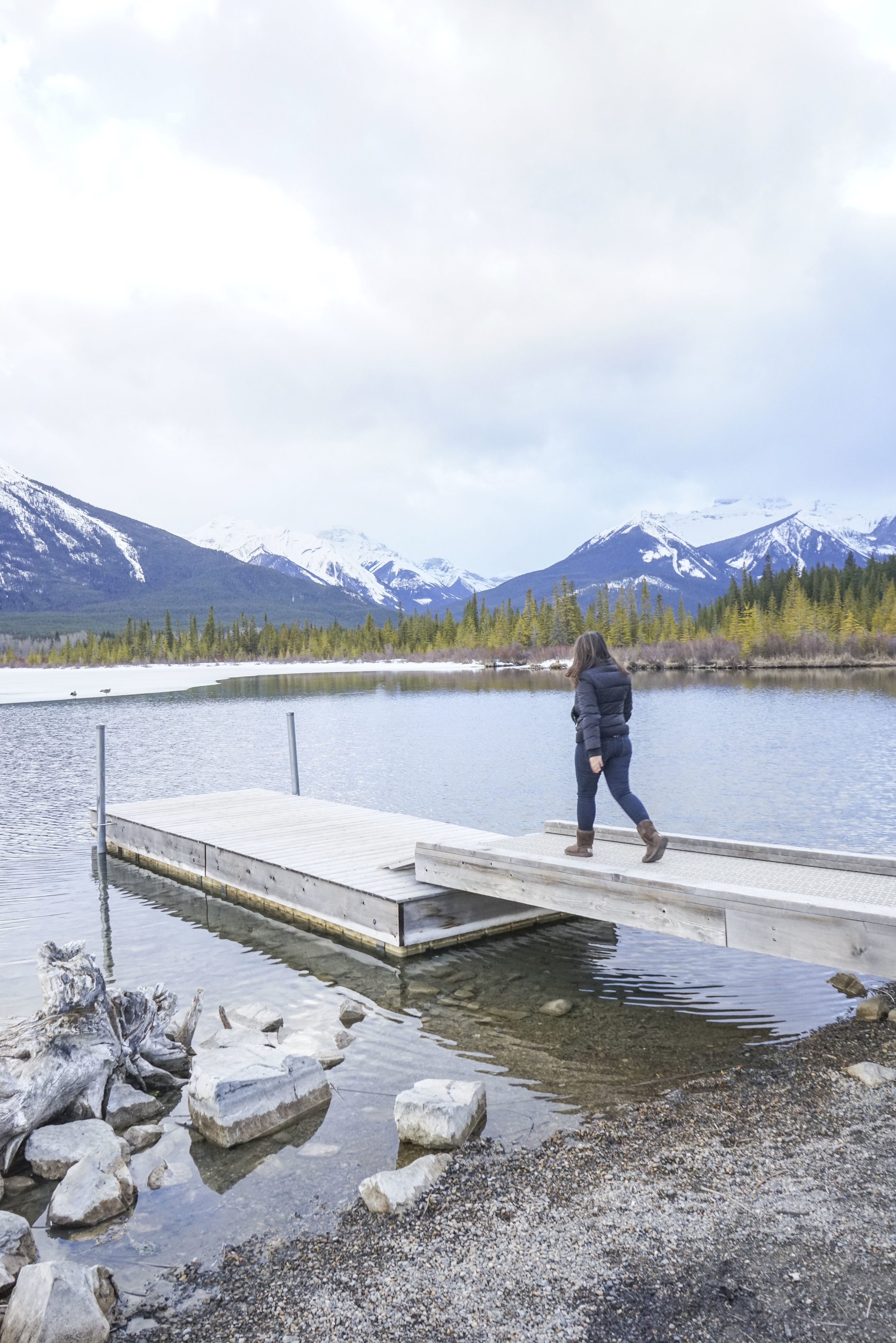 As a Southern California native, I never dreamed I would ever have the opportunity to witness an actual winter wonderland. You know, just like one you would see in the movie Frozen. I had "let it go" (see what I did there ;) ), until I got a text from my best friend suggesting we go on a weekend adventure somewhere. On a whim, we booked the cheapest flight we could find. This so happened to be to Calgary, Alberta. I had seen pictures of Lake Louise in Banff before and since Calgary was the closest airport to fly into, it seemed like a great decision.
Much to my surprise and checking the weather as it got closer to our departure date, I realized Banff was actually going to be at the end of the winter months. The picturesque, vibrant colors of Lake Louise I'd seen in pictures may not be visible. Slightly bummed, there wasn't much I could do but just hope the lakes would miraculously thaw in time. If you're not familiar, the color of the lakes in Banff such as Lake Louise, Lake Morraine and Peyto Lake, are the most vibrant, turquoise blue color during the warm months. This happens because the lake is filled with glacier-fed water giving it that piercing color.
All of the lakes with the exception of the Vermillion Lakes were all completely frozen over during our visit. I am actually ecstatic that the lakes were still frozen. It made for some impromptu ice skating - although I don't suggest this as you never know how thick the ice is. Thin ice can be extremely dangerous, so this is your heads up! The snow-covered winter landscapes were some of the most beautiful scenery I've ever seen. It felt like Christmas in April and Christmas just makes me happy.
Visiting Banff in April to see Banff coated in snow was probably the best time to do so - especially if you're like me and can't handle the cold. Granted it did get down to -9* Celsius which converts to around 15* Fahrenheit. Temperatures can reach -40 or -50 celsius during winter, so this seemed warm comparatively.
Banff is a year round tourist destination, so it always has visitor. April, however, is definitely one of the lower visitor months. It is at the tail-end of winter and most non-skiers like to see the lakes in all of its colorful glory. This usually is during the summer months. One waitress told us that the second week of June is the absolute best time to visit. The ice on the lakes has just melted, the mountain peaks are still snowcapped, but the sedimentary rock from the snow melting off of the mountains has not dulled the piercing color of the lake.
Banff as a winter wonderland = the best idea. Trust me, next winter, grab your winter coat and snow boots and book your trip! You won't be disappointed.
Yours Truly // Shannon