It's crazy, I've lived in Southern California my whole life and had never been to visit Joshua Tree. Strange, since its literally 30 minutes from Palm Springs, which I have been to multiple times. Finally, I visited this beautiful place and put together a list of Joshua Tree's Top 6. Granted, you can just pull over virtually anywhere off the main road and find yourself a scenic view. These 6 are definitely can't miss sites in Joshua Tree.
Yes, top 5 is more common but who wants common? I couldn't leave out one site of the list, so you get the Joshua Tree Top 6:
1. GEOLOGY TOUR
This 18-mile driving tour, is pretty scenic. If you have 4-wheel drive and a bit of time, it's definitely got some great scenery. And, if you like off-roading, this may be a great adventure for you! NOTE: Really, you have to have 4-wheel drive for this one. After a few miles, they require it as it is literally a dirt path.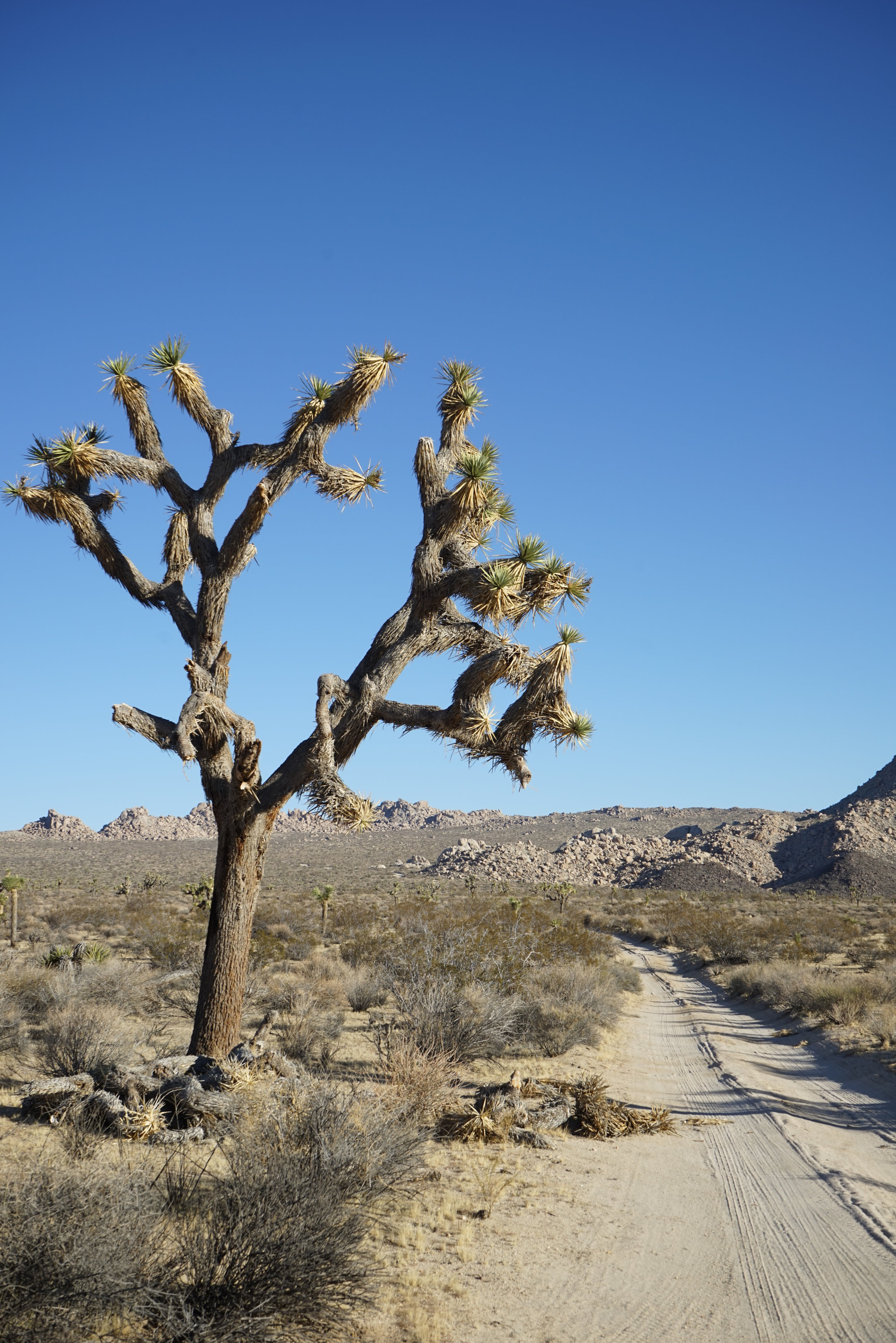 2. SKULL ROCK
I don't think there's much to explain with this one! You guessed it! There's a rock here that looks like a giant skull, no joke. This one can be a pretty quick stop, since you can see the Skull Rock from the road. Parking is really easy just on the main road and there are a few different nature trails you can explore with great rock formations.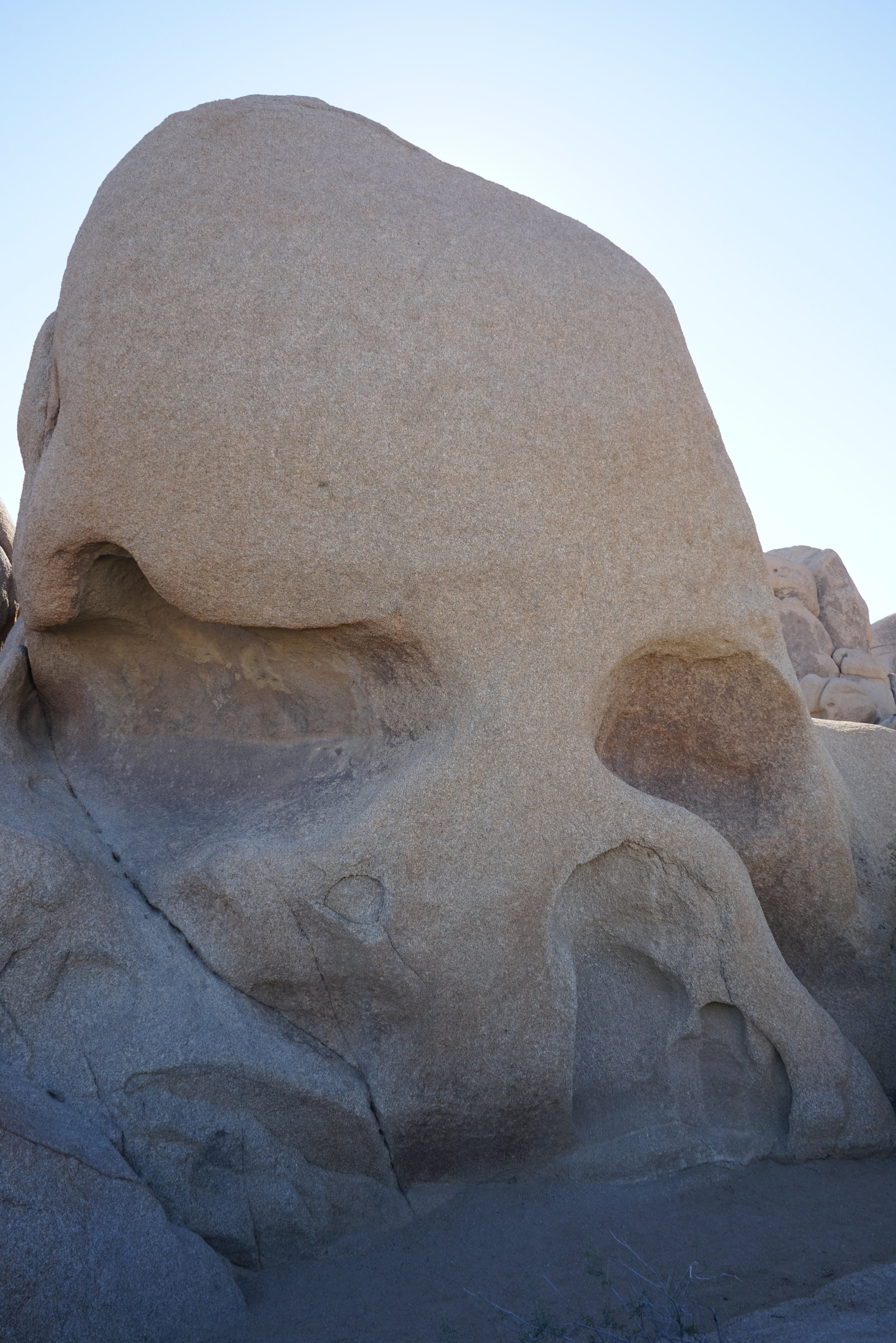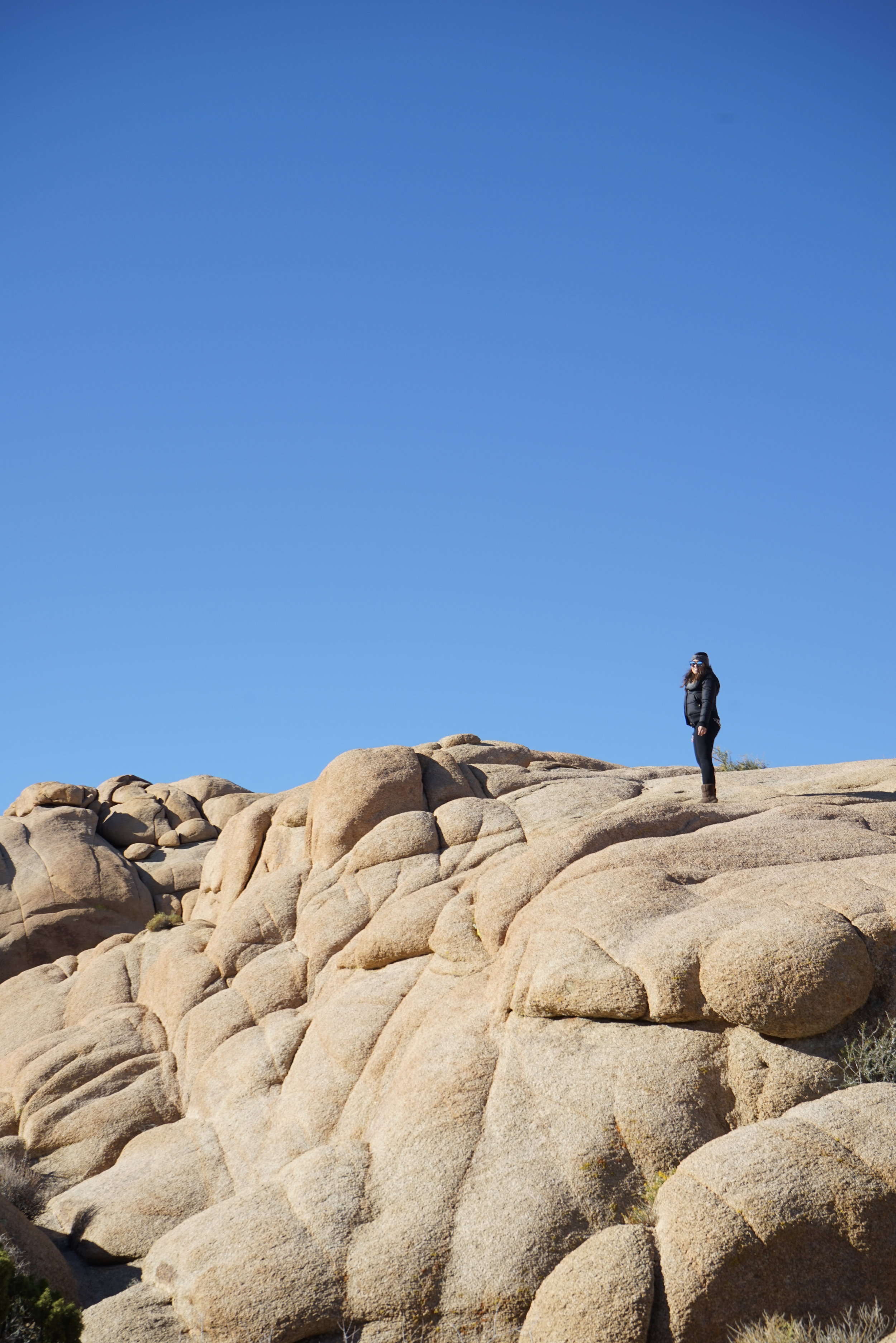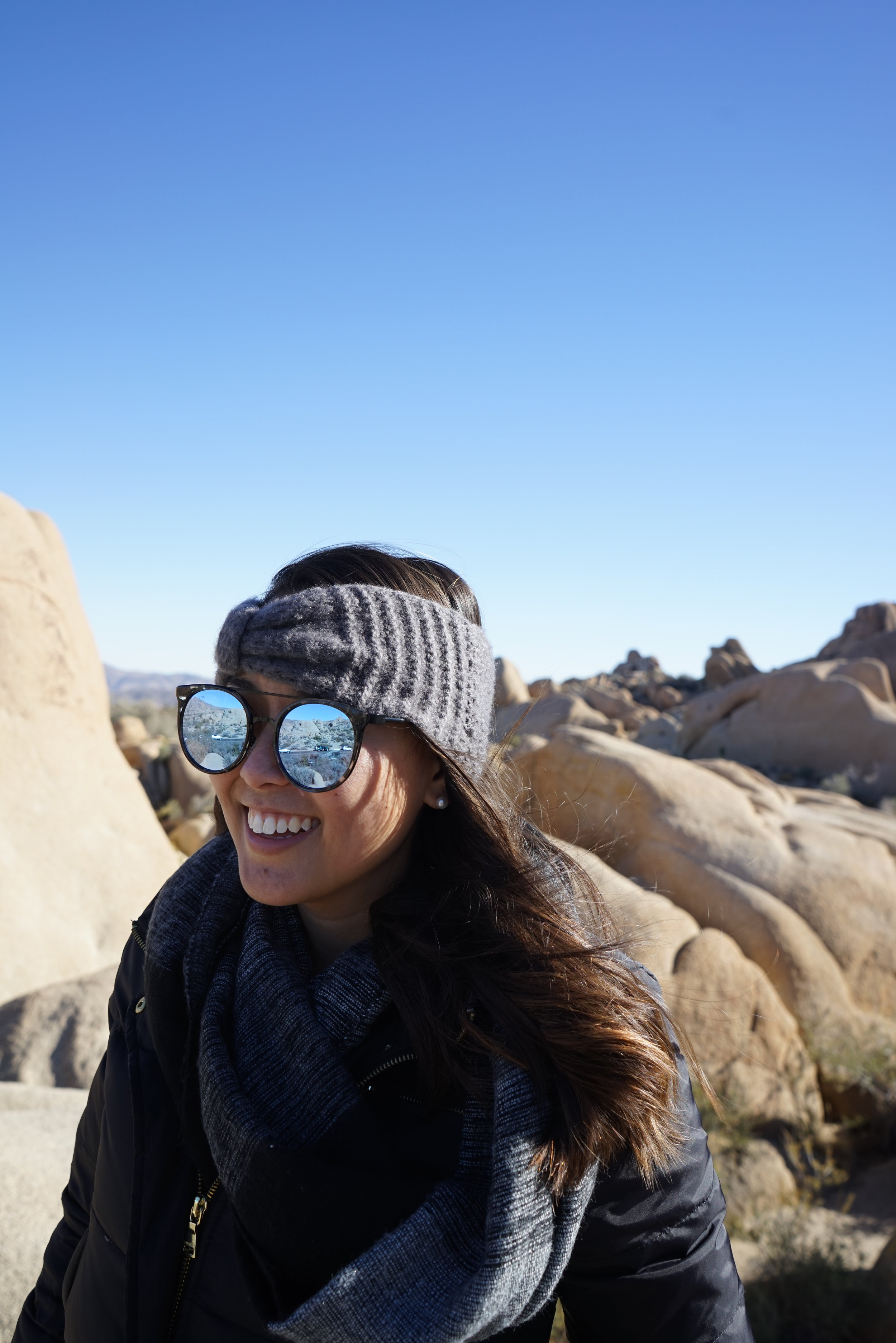 3. ARCH ROCK
Again, super self explanatory, Arch Rock is a naturally made arch rock formation. Located just within the White Tank Campground, you have to drive into the campground to get to it. It's an extremely short walk to Arch Rock coming in around a half of a mile.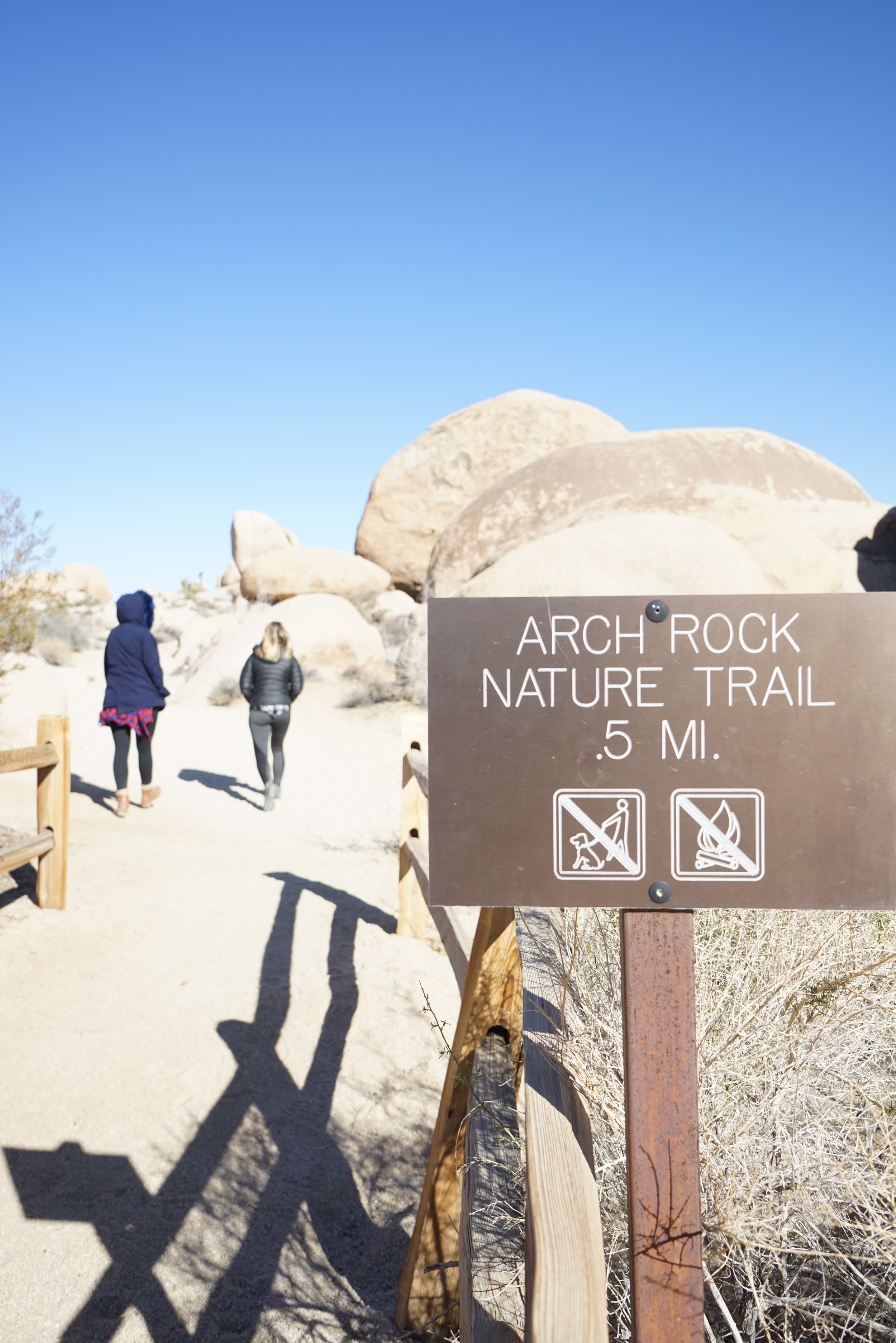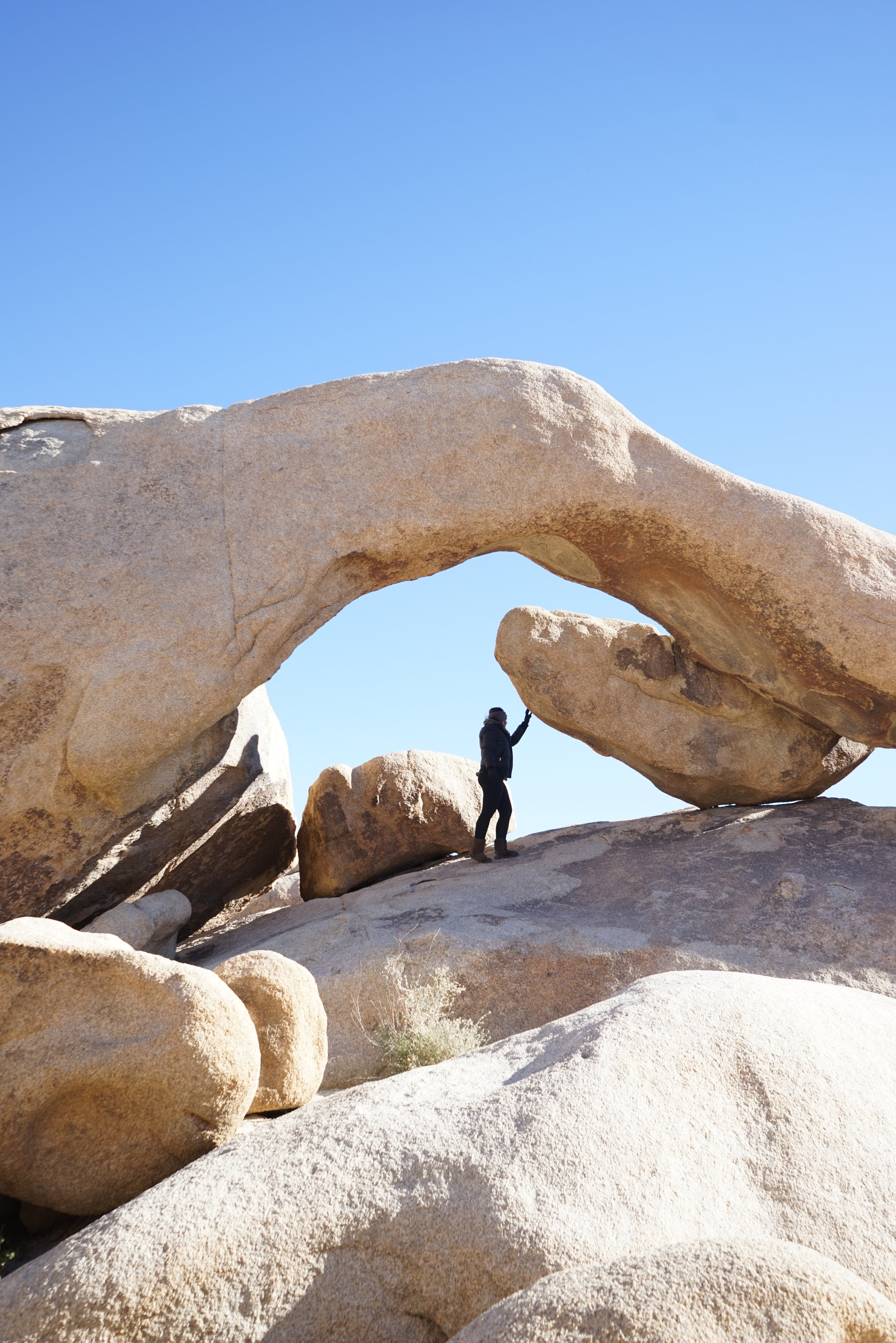 4. CHOLLA CACTUS GARDEN
The Cholla Cactus Garden was definitely my favorite stop which is funny because I used to not like Cacti, but this stop was beautiful. You see the Cholla Cactus throughout the park, but always spread out - one here, one there. Here, the cacti are all together almost like a rose garden. They, also, are just beautiful in color which is an amazing contrast to a piercing-blue, cloudless sky. Don't be tempted to touch them even if they look nice and fuzzy. They are super sharp!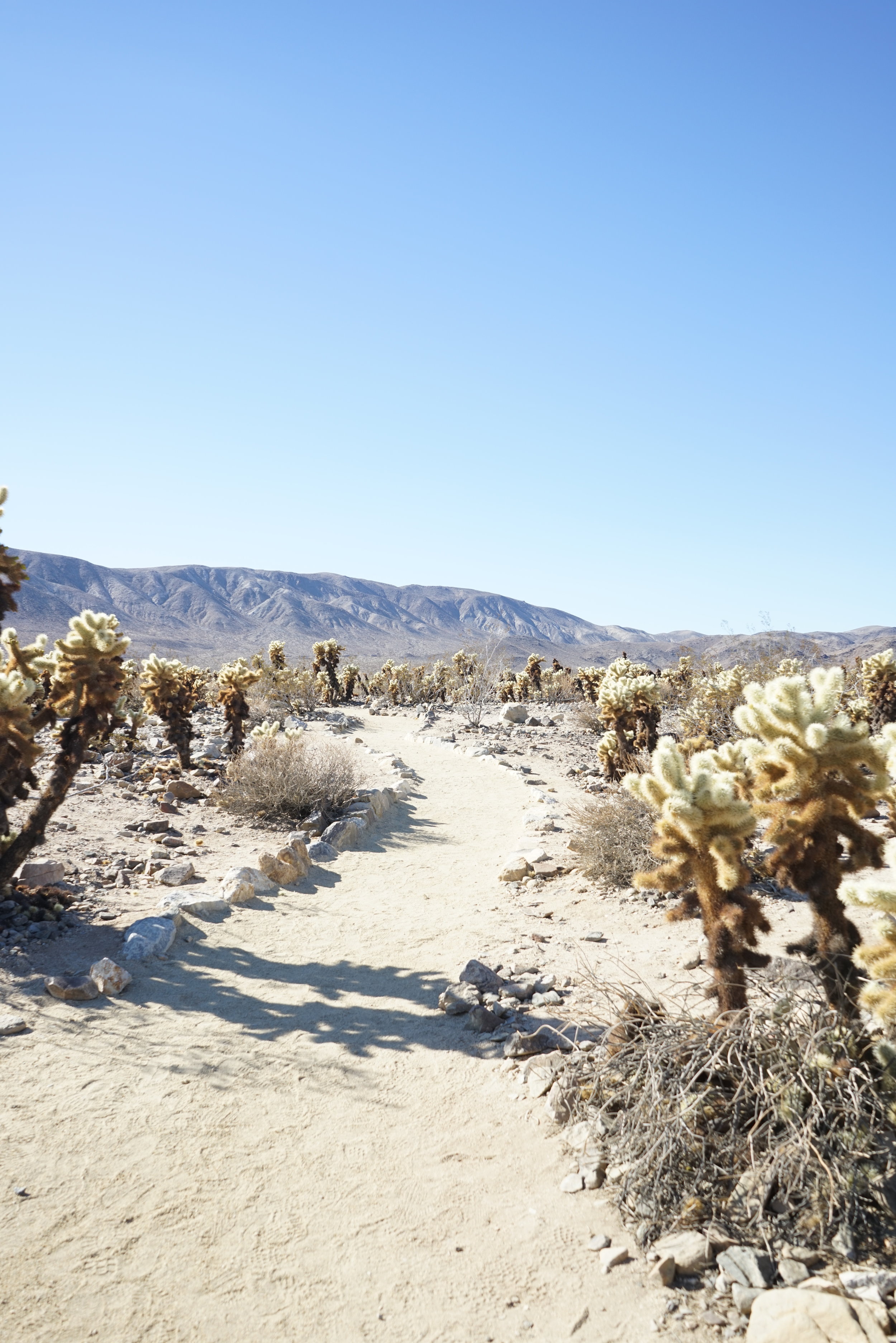 5. KEYS VIEW AT SUNSET
Keys View is at the top of the mountain and one of the best places you can catch a view of the sunset and all of the surroundings areas of Joshua Tree. TIP: If it's super windy and/or freezing (like it was when I was there) find some bushes to sit next to. They will block some of that wind chill and make your experience that much better.
6. 49 PALMS OASIS HIKE
There are plenty of cool hikes to do in Joshua Tree, but this one stood out because I've always wanted to see an Oasis! Did a picture of a lush, green oasis filled with water in the middle of desert pop up in your head? Ya, me too, which is why I thought this was cool.
To get to the start of this hike, you enter from highway 62. No need to actually go into Joshua Tree National Park for this one. You can't see the Oasis from the road at all. It is a good mile and a half up and down, round and round with no shade. Take note, bring water, wear a hat and wear sunscreen. There's plenty of shade at the Oasis, though, once you get there.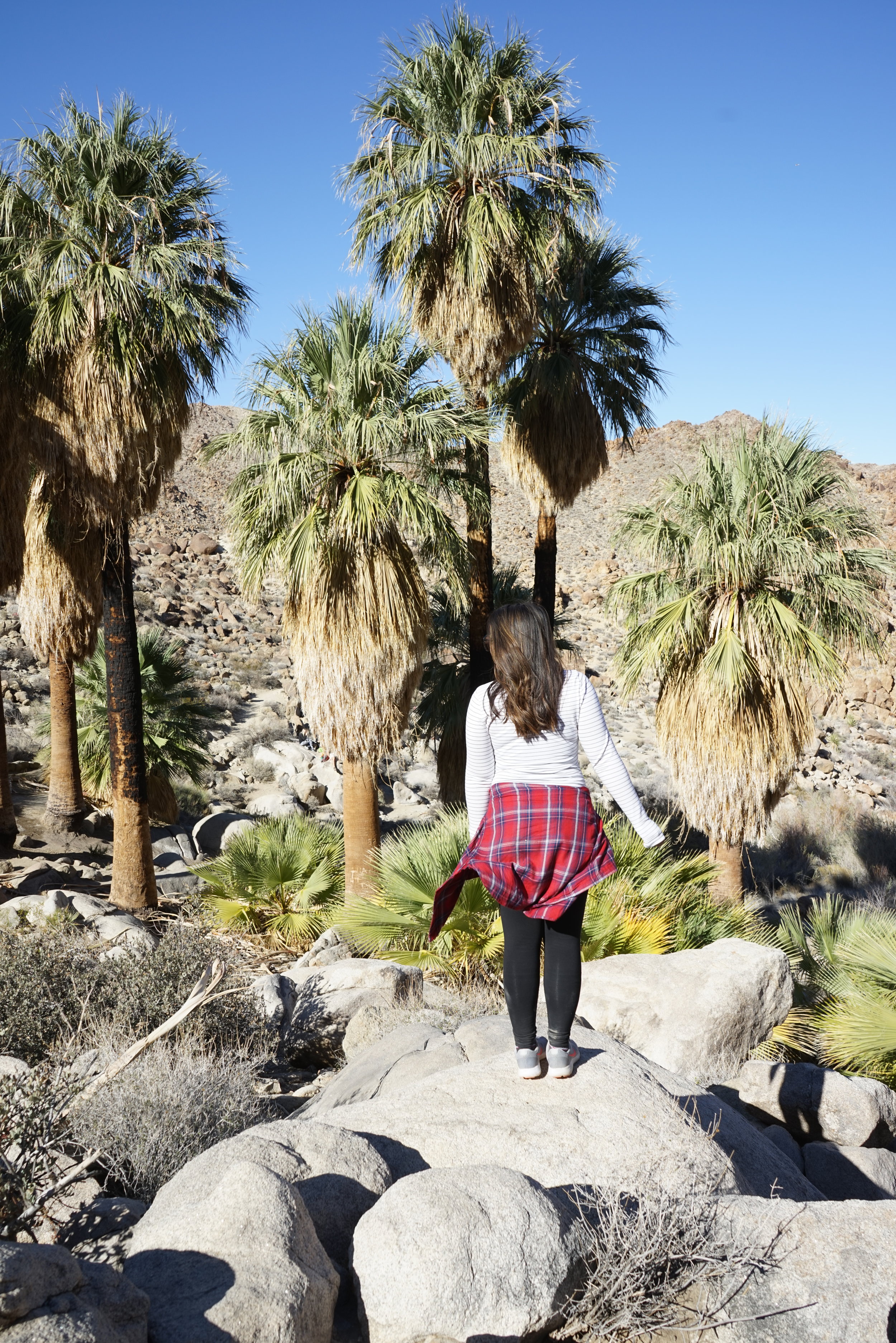 Joshua tree sort of felt like another world. It was a place where you feel one with nature because it is so untouched. There is virtually no cell service and things are probably almost exactly as they were 20 years ago. But really though, there is no cell service, so prepare in advice if you're going to need to be meeting up with friends. Thank goodness we talked to our friend before getting into the park because we had no way of confirming or knowing if our meet up time and place was good. We found each other, though!
Hope you get a chance to explore this otherworldly place.
Yours Truly // Shannon